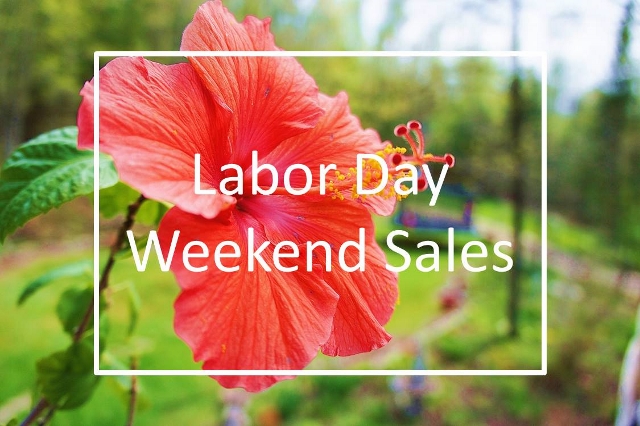 There are so many great Labor Day Weekend Sales going on right now that it would be a crime to not share them, even though it is already Sunday of the weekend. That's why we have the extra day off, right?! Anyways, without further ado, here are some of the best Labor Days Weekend Sales going on right now. Click on any of the retailers to go straight to their website or on the item to shop. Enjoy and happy Labor Day Weekend!
Sales:
Target: Up to 30% off throughout the site and extra 20% off Clearance Clothes, Shoes, Accessories
Yeah, no need to explain this one as you all know I am obsessed with Target EVERYTHING. May take a bit of searching but there are some good finds with great sale prices. Use code SAV20 to save 20% off clearance and JEAN20 for 20% off jeans.
Swipe left to see some of my faves:
Go here if you want to see more of my favorite Target finds.
Old Navy: 50% off Dresses, Tees, Sweatshirts, and Jeans
This sale is ridiculous. Took the kids to Old Navy yesterday to check out the sale and was impressed with all of the great back to school options for half the price! In the hunt for cute jeans? Many of the jeans were only $20 after the discount! In store and online.
Swipe left to see my fave Old Navy items:
Go
here
if you want to see more of my favorite Old Navy finds.
Express: 40% off Entire Store!
Express always has great styles for every occasion and this sale is one not to pass up!
Nordstrom Rack: Clear the Racks Additional 25% off Clearance Items
Clearance items are already a steal, but add another 25% off clearance prices?! I am especially a fan of Nordstrom Rack's great selection of shoes and brand name tops and jeans.
Swipe left to see some good finds:
Shopbop: Up to 70% off site
Some really great finds on Shopbop's site including dresses, jeans, and cute tops.
Macy's: Take 20% off with Code WKND
Macy's is always a classic staple, and if there were any items you were thinking of grabbing, an extra 20% off is a great deal!
Kohls: 20% off entire site with code GET20
Kohls is one of those stores I sometime forget about but always has great deals and great items! Faves include utitility jackets, cute tops, and leggings.
Forever21: Extra 50% off sale items
Don't let the name fool you, Forever 21 has many great selections for those of us that are beyond high school and college (and those of us who have been out of high school for more than a decade or two).
Shein: 20% off with code SFX20
I have yet to order from Shein, but I keep seeing great reviews and outfits from there so I may need to jump in and try Shein out for myself! Prices are amazing already and selection is so cute.
This is just a taste of all the Labor Day Weekend Sales going on right now! Enjoy browsing and let me know what great finds and sales you end up taking advantage of!
Have a wonderful and safe Labor Day Weekend.