Golden Milk, also known as Turmeric Tea, is a drink that I absolutely love for both its relaxing and warm properties as well as its amazing health benefits. Although most health circles are currently trending this flavorful beverage, the health benefits of turmeric have been around for a long time.  I drink golden milk at least once a week and if I have even a slight tickle in my throat I make sure to make a mug of the soothing drink. The crazy thing about it is that I am rarely ever sick and if I do catch a little cold I overcome it quickly,  attributing it to golden milk.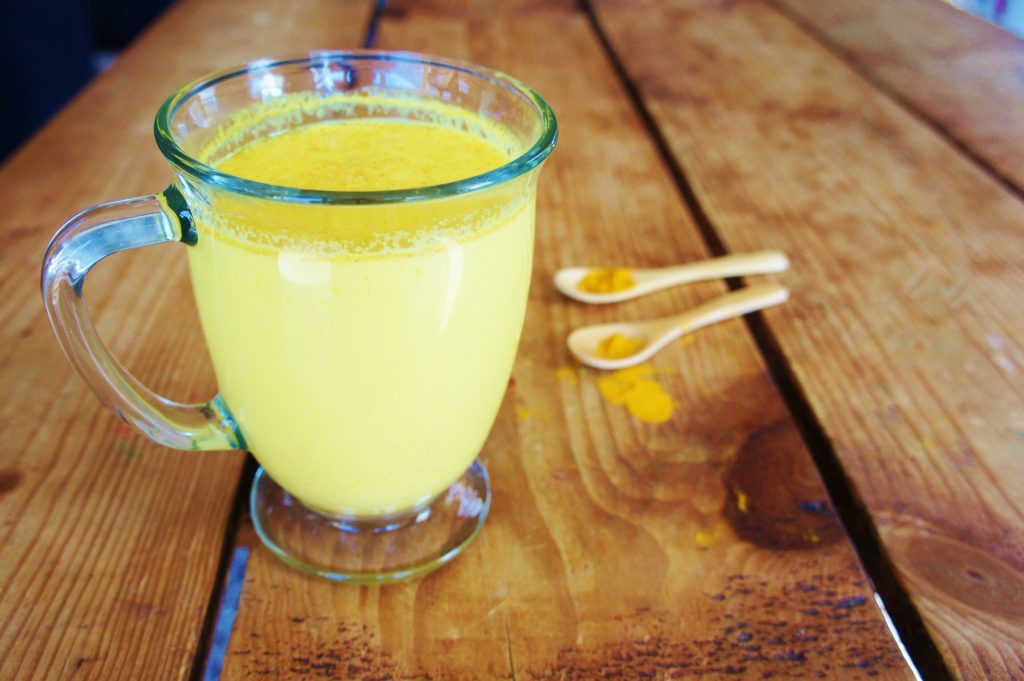 I am not going to try and explain all of the health benefits that turmeric has as I am not a medical professional, however the research I have done from various resources support benefits that include improved digestion, boost in immunity, and anti-inflammatory to name a few. I can attest that when I make myself a cup of this magical drink I immediately feel more relaxed and I always feel better in the morning. I typically make it in the evening as it seems to help me sleep and who doesn't like to curl up on the couch and sip a hot beverage before bed?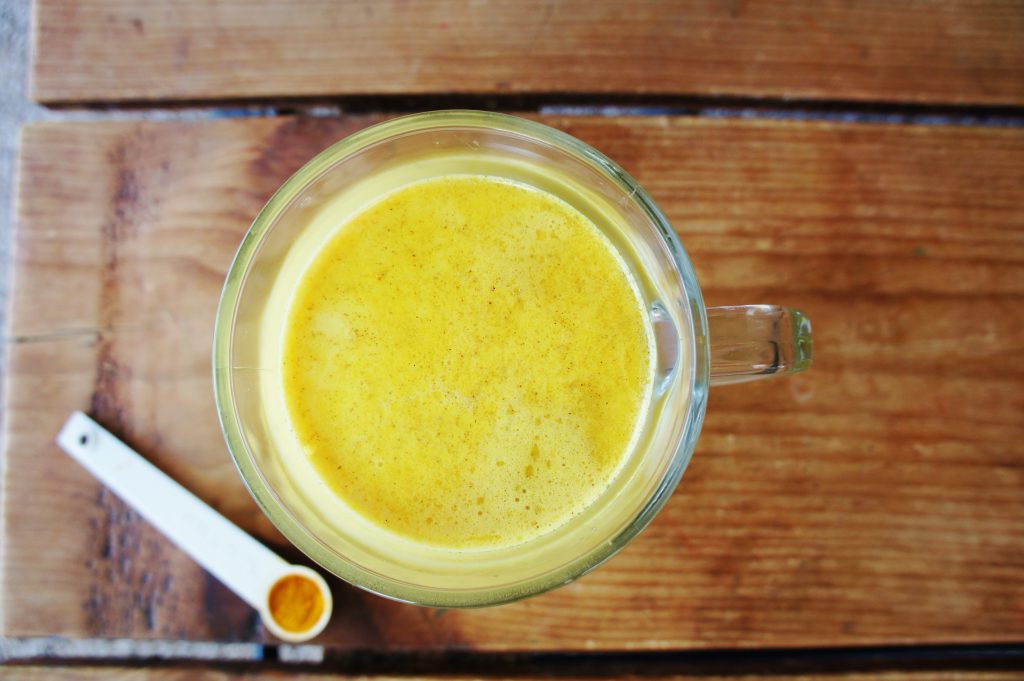 I highly recommend doing your own research into the health benefits of turmeric and golden milk. I have started incorporating turmeric into other recipes such as my savory Asian breakfast oatmeal and various dinners. As I continue to include turmeric in new recipes I will share them with you here in future posts.
I have come across a couple of variations of the drink but what I am sharing are two ways I make it. Below is the recipe for how I make it on any given night and the other recipe includes preparing a turmeric paste that can be kept in the refrigerator to condense the process of making the golden milk. The paste will be included in the next post. Both are equally delicious and beneficial, the only difference is that having the paste already made saves time when making the drink.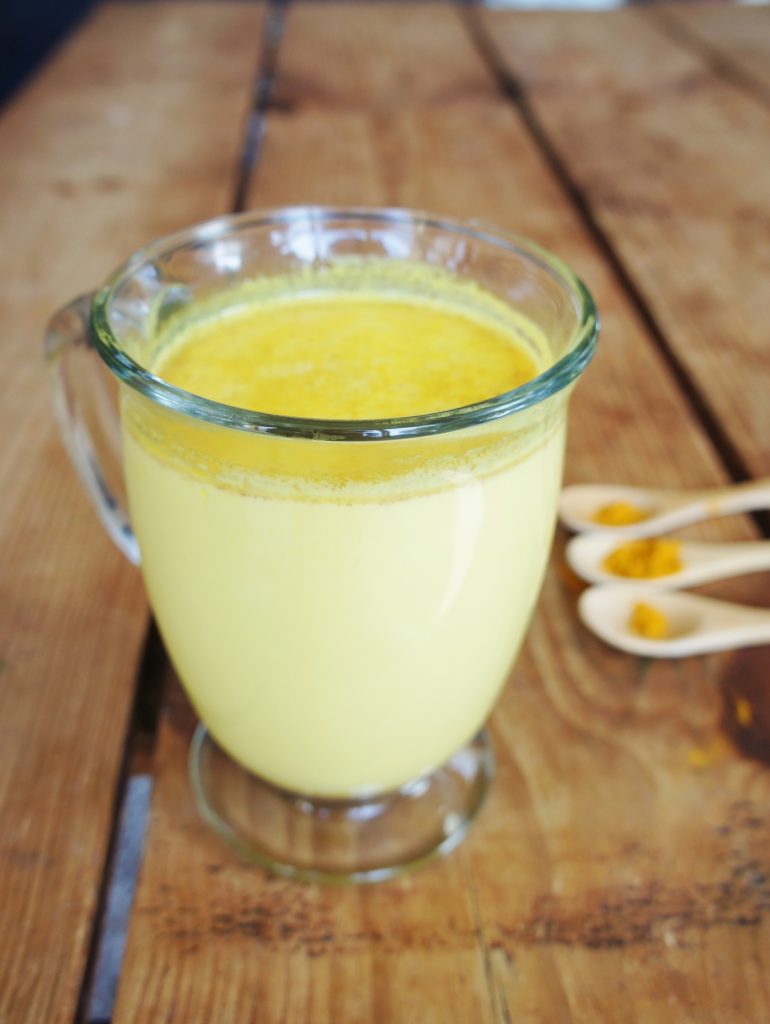 Lastly, I have been asked multiple times about why the recipe calls for adding ground pepper. My understanding is that it helps the body absorb the turmeric much better and to be honest I think it adds a nice flavor to the golden milk. What is great about the recipe is that it is flexible and can be tailored to what you like, as long as you have turmeric, some sort of milk, and some ground pepper. Be creative and make your own personal favorite concoction!
Do you have a go-to drink or tradition that you believe helps ward off sickness or keeps you healthy? Include them in the comments!

Golden Milk (Turmeric Tea)
Author:
Kinda Sorta Simple
Golden Milk is a warm drink that has many health benefits and is also comforting and soothing before bed.
Ingredients
2 c Milk (can also use coconut milk, almond milk, etc)
½-1 tsp Ground Turmeric
1 tbsp Coconut Oil
1 tbsp Raw Honey
¼ tsp Ground Cinnamon (or 1 Cinnamon Stick)
Dash of ground pepper
Instructions
In a medium saucepan bring all the ingredients to a simmer, stirring often. Be careful not to scald or boil the milk!
When milk is heated through strain the liquid through a mesh strainer into 2 mugs. By the way, turmeric will stain very quickly so be sure to wipe up any that spill or drip onto counters or floors!
Enjoy!