This Friday brings an exciting start as the first day of the Nordstrom Anniversary Sale that's open to the public!  I am beyond excited to get some shopping in but in the meantime here are some of my favorite fall outfit combinations for Fashion Friday.  I even snuck in a combo for the hubs.
1. Date Night.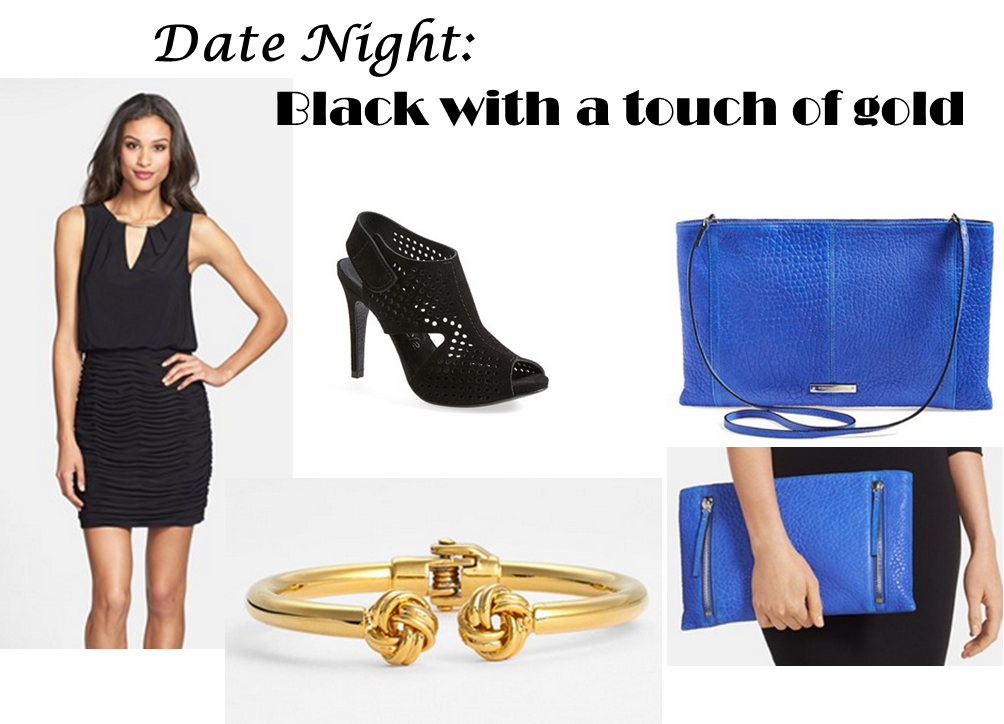 Dress  – Gold Bracelet –  Blue Clutch–  Black Shoe
I fell in love with the simplicity of the black and gold combination, especially with those shoes!  I added the pop of blue in the clutch to add some color and who doesn't love a clutch that also doubles as a crossbody?
2. The Workout.
Tank – Tennis Shoe– Hoodie – Pants
After having 3 kids I realized I should probably get on it and purchase some workout attire and then most importantly GO WORKOUT!  These items make it easy as they are purposeful but also appropriate for a run to the grocery store (after a good run, of course).
3.  Fall Daytime Look.
Jeans –  Sweater –  Boots – Necklace
Casual yet still cozy and chic I put these together for a nice brisk autumn day.  During the fall and winter season, especially here in Minnesota, a comfortable riding boot is essential.
4.  The Mr.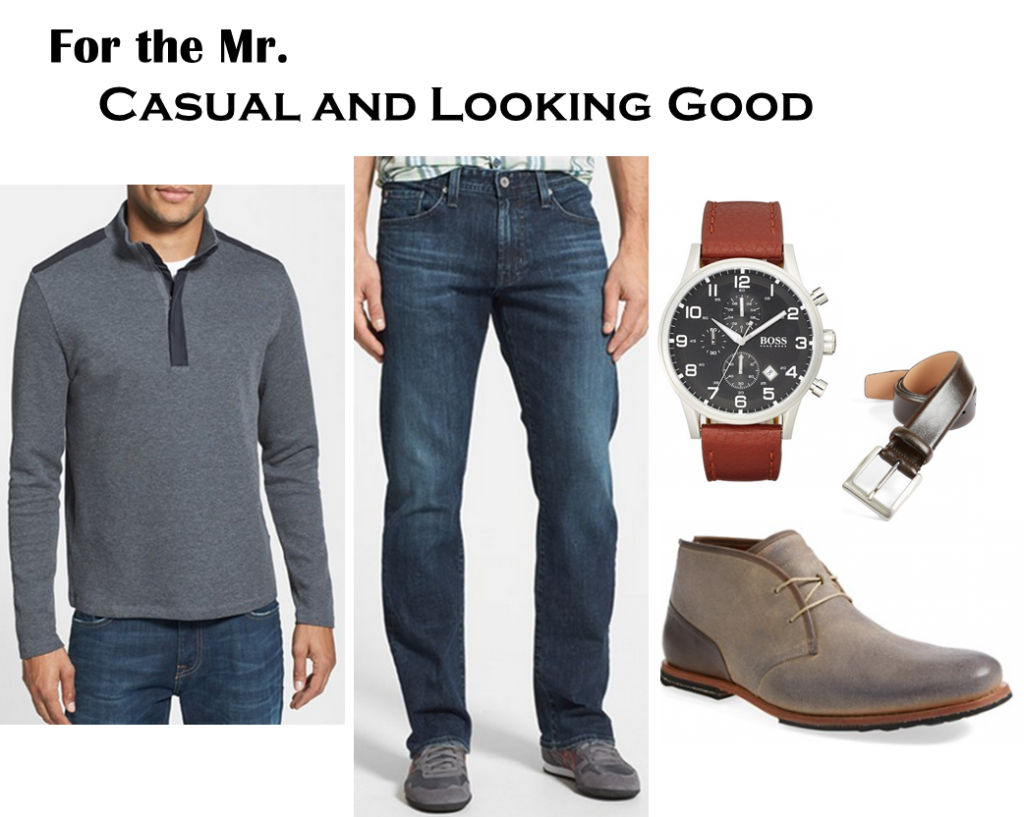 Yes, I put together an outfit for my husband.  How could I not with the amazing sale going on?  This would be a perfect look for going out to grab a coffee for a date night.  Not to mention those Timberland boots are awesome.
Happy Friday and enjoy your weekend!