Breakfast Egg and Sausage Muffins
Mornings can be a bit hectic around our household especially if we are all trying to get out the door on time. I am a big believer in eating breakfast to start the day right but sometimes because we are rushing cereal becomes an attractive choice for a quick breakfast, even though I know it is definitely not the healthiest of food for myself, the Mr, and the kids. Enter: Breakfast Egg and Sausage Muffins.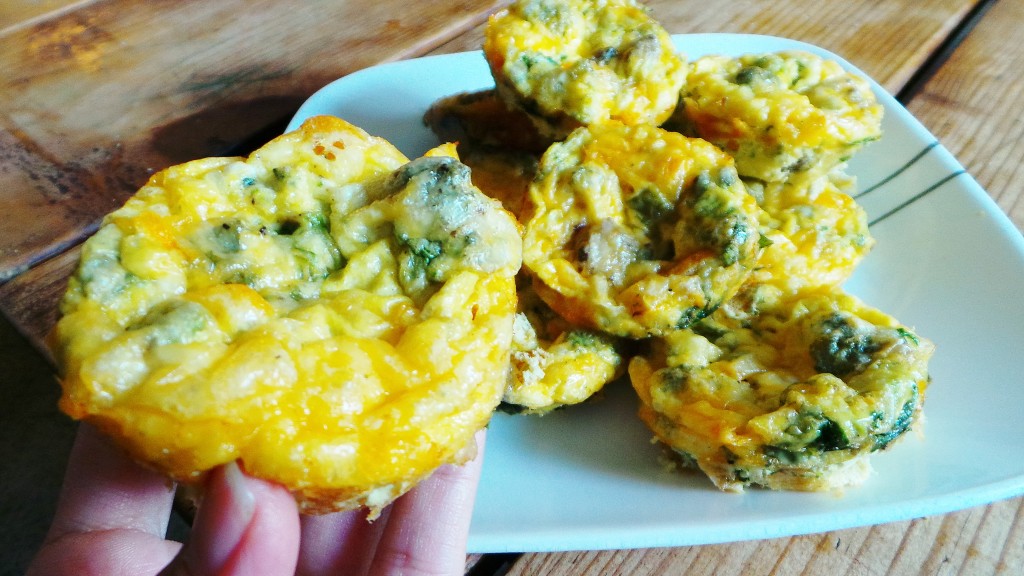 These little muffins are simple, healthy, and best of all fun to make with the kids. They can be made up of whatever veggies and/or meat you have left in your fridge and each person can even customize their own muffin. The kids had a blast chopping up the veggies and assembling the muffins in the cups.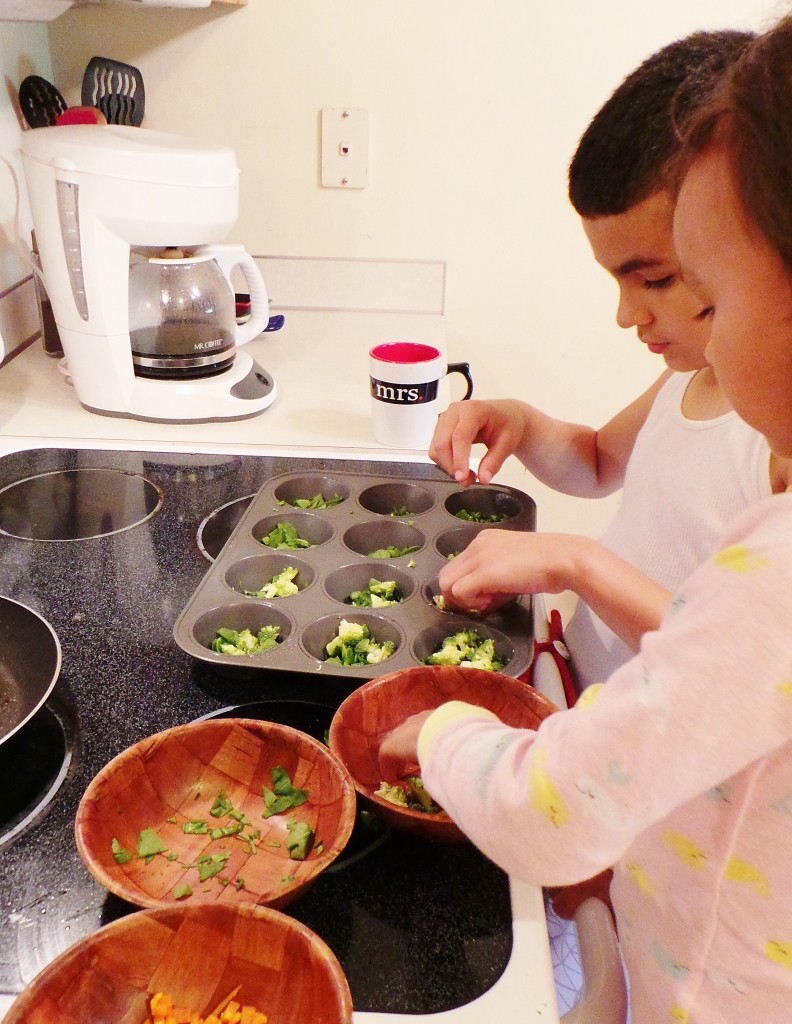 I just throw them into two ziploc bags and leave one bag in the fridge to eat in the next couple of days and one in the freezer to heat up later. When freezing the muffins, simply take out the number of muffins you want to eat, put them in the microwave or toaster oven, and in a short period of time you have breakfast served! A healthy dose of veggies, eggs, and meat if you choose. Here they are ready to be put into the oven to bake.
All you need for this fun and filling food:
7-8 eggs, beaten
about a cup of shredded cheese
whatever diced veggies you choose, for example spinach, onions, peppers, and broccoli
chopped meat such as ham, sausage, shredded chicken
salt and pepper to taste
a muffin tin
cupcake paper liners if available. If not, be sure to spray the inside of each tin well with cooking spray so the muffins do not stick.
vegetable spray
Steps:
Preheat oven to 350 degrees.
Spray the muffin tin (or line with paper liners).
Start loading up each muffin tin with the veggies and/or meat first, about 1/2 full.
Pour the beaten egg over the veggies in each muffin cup.
Only fill the tins to about 3/4 full as it will puff up in the oven. Once cooled, they fall.
Sprinkle on pepper, salt, and whatever other seasonings you want such as garlic powder, red pepper flakes, etc. Customize that sausage and egg muffin!
Using a fork, very lightly stir the ingredients together.
Sprinkle tops with shredded cheese.
Put into oven for about 18 minutes or until a toothpick poked into the center of one muffin comes out clean.\
Allow the muffins to cool before emptying out the muffin tin.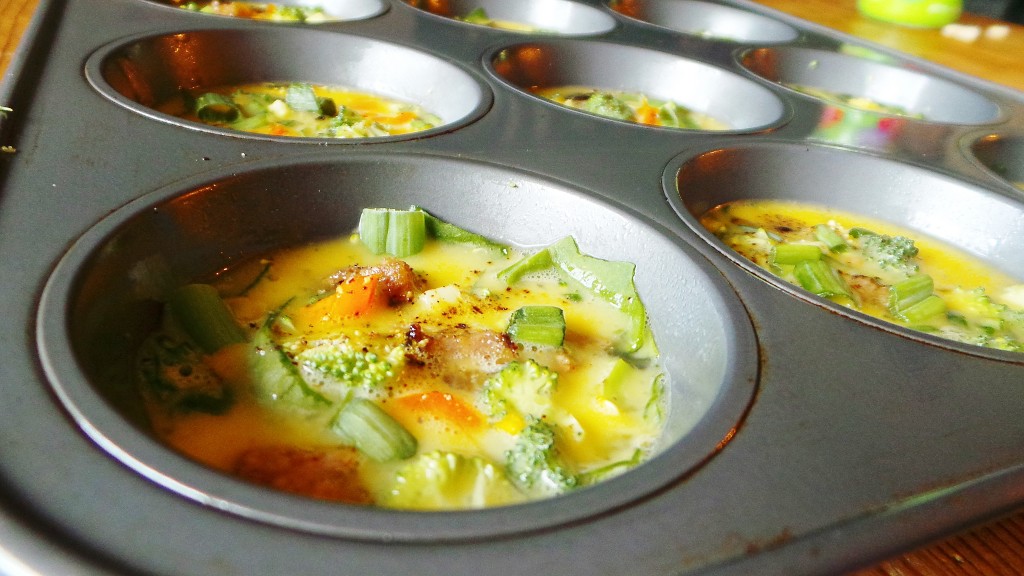 You can now store them in a ziploc bag in your fridge or freezer. Reheat when you are ready to eat!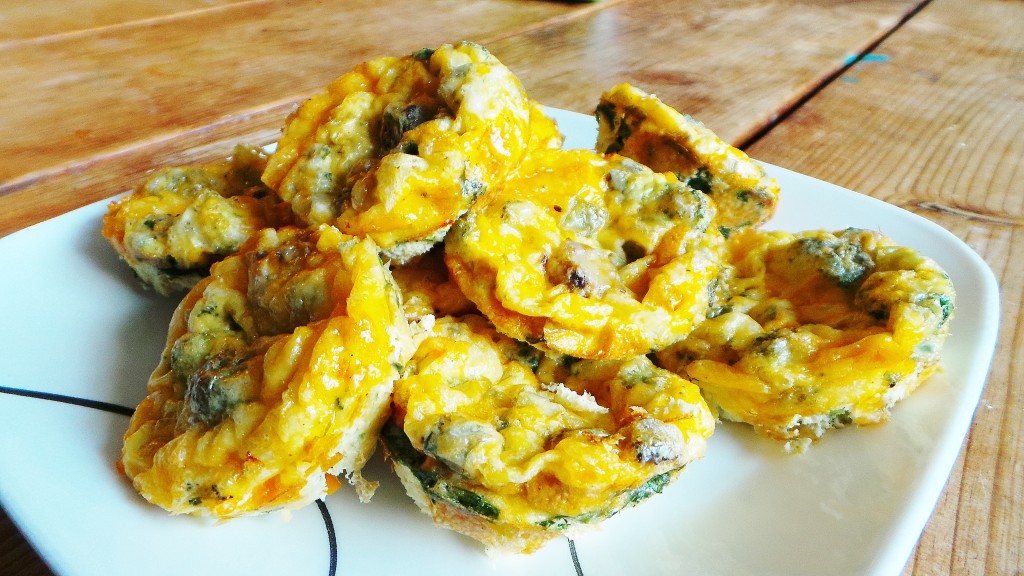 I love to warm mine up in the microwave and top with Sriracha hot sauce. So yummy! A healthy, fast, and easy breakfast food that the whole family loves to make AND eat! What better way to start the day than eating one of these breakfast egg and sausage muffins. You could even make a couple of batches of the muffins to freeze and eat throughout the month. Talk about a time saver and a way to use up leftover veggies! What is the breakfast food you turn to when in a rush? How else have you used muffin tins for various meals or desserts?