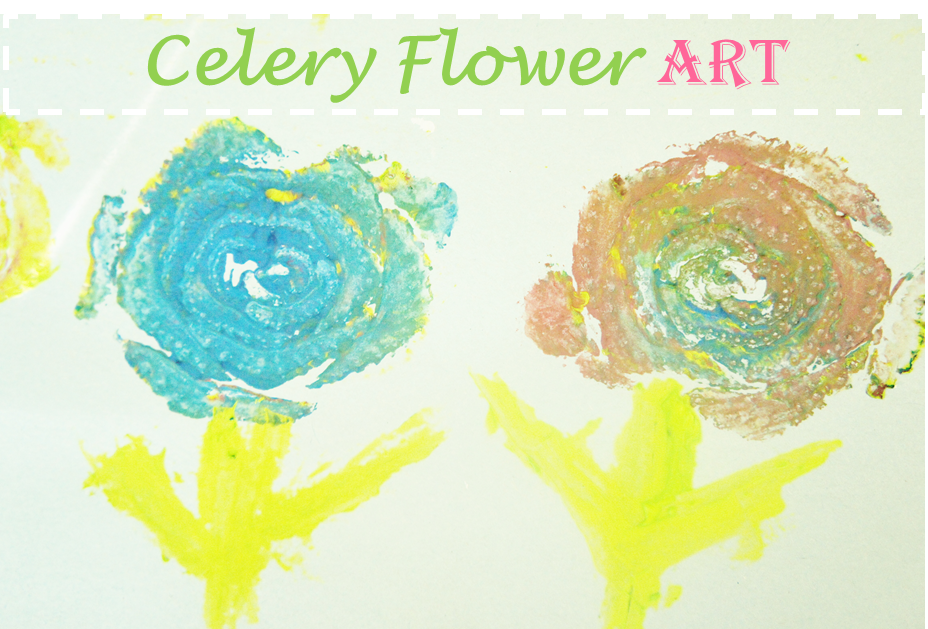 Hi everyone, hope you had an amazing weekend! Ours was filled with sun, some rain, a car show, a flooded park (Mississippi River is slightly overflowing in some places right now) and veggie art! Veggie art? Yes, who knew that vegetables could make way to some fun kid art!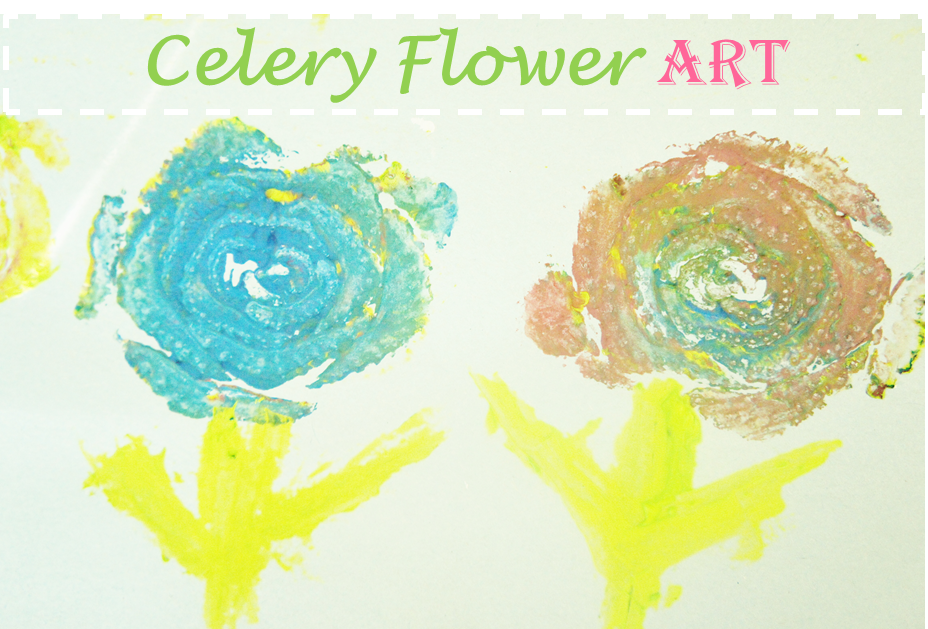 Now that the kids are home for the summer I'm always on the lookout for snacks to have on hand that are easy for the kids to grab and go, but are also healthy and inexpensive.  I have been working on getting into the habit of washing and cutting fruits and vegetables as soon as we bring them home from the store because I know that if I don't they won't be eaten! Over the past few months celery has become one of the fave snacks around our house, especially when it is paired with peanut butter.  We buy the large bag of celery from Costco and I take a few minutes to clean and cut the celery into manageable pieces that make them easy to grab and eat.
I then put the cut and washed celery into ziploc bags and stow them in a plastic bin that holds all of our ready-to-eat snacks.
Here's the bin we use filled with carrots, Go-Go Squeez packs, apples, and the celery.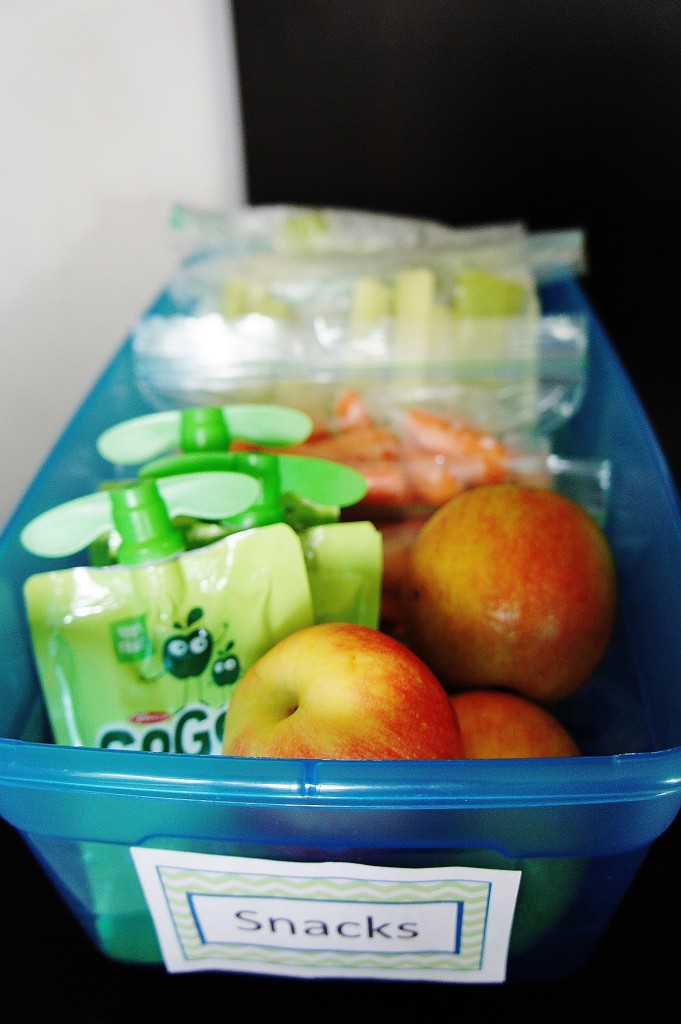 And yes, that is a label on the bin- my oldest is now reading so he has NO excuse to not eat healthy snacks and my middle daughter thinks she can read so it makes her happy as well.  And me? Well, a label always makes everything better in my opinion! The bin is at the bottom of the fridge so that both kids can reach it and my son's responsibility is to let me know if it begins to run low on snacks.  I have also put together a snack bin in the cupboards for items such as granola, dried fruit, and other dry healthy snacks.
As I was cutting the celery this last time, the hubby pointed out that the base of the stalk of celery resembled a flower. Hmm, I had never noticed that!  He also mentioned that it would make a great art project.  A husband that thinks up creative things for the kids to do? Yes please!  Excited for the idea I kept three of the cut bases, had my oldest grab some of his paint and paper, and we sat down and created some messes AND masterpieces. Notice the flower-shaped celery base?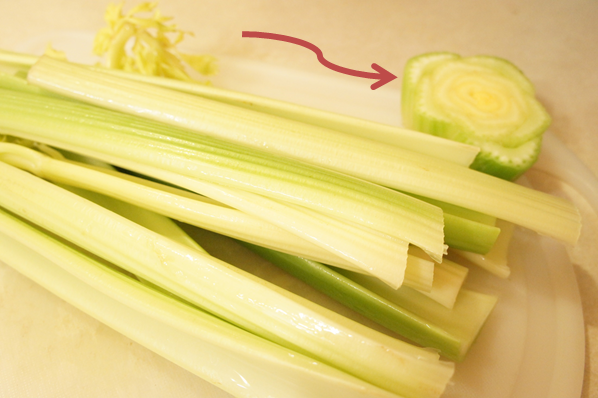 All we did was pour a few different colors of paint on some paper (we were out of paper plates), dipped the bases cut-side down into the paint, and then used them to stamp the paper. Celery stamps!

Honestly I thought the kids would get tired of having only one shape, but away they went!  Both kids had a blast pushing the celery stalks into the paper and lifting them up to find pretty flowers.  Some turned out smudged, but others turned out great!
Here they are proudly showing off their finished work.  We'll be hanging these up on the wall soon!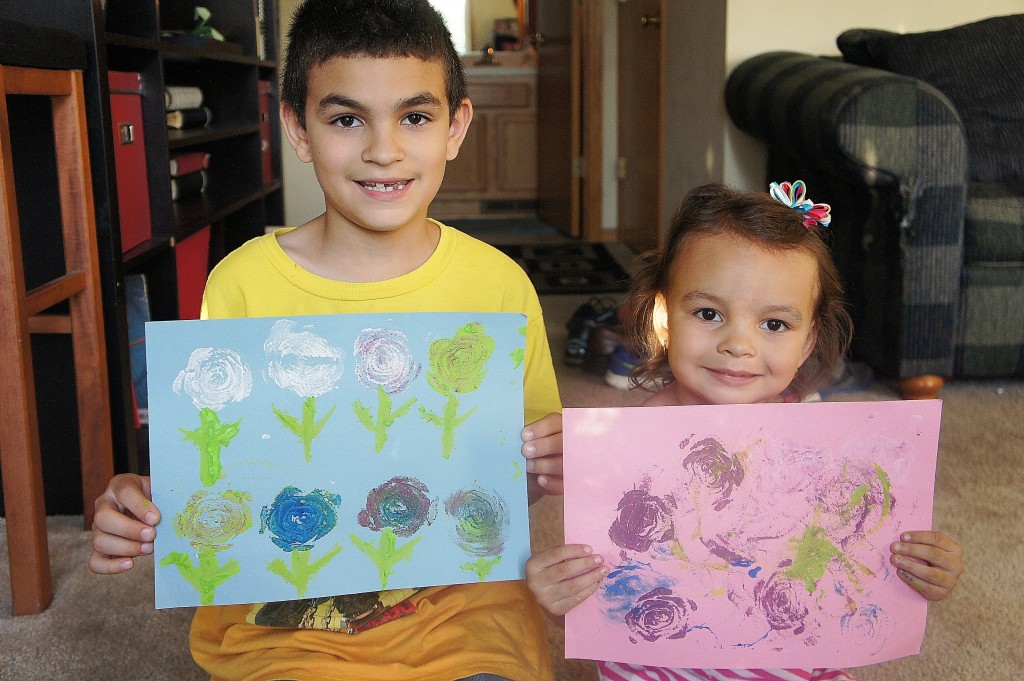 I'll now be on the look out for other foods that can be turned into a fun activity for the kids.  I never thought celery would be a creative tool for the kids to use!
What fun activities do your kids work on during the summer? What food have you used for art projects?