Caramel Apple Cookie Ice Cream
Fall is now upon us and what better way to celebrate than by making some Caramel Apple Cookie Ice Cream?  We just recently purchased an ice cream maker for our son's birthday and have been trying all sorts of different combinations of treats.  The idea to try the new Caramel Apple Oreos came when eyeing the cookies on the store shelf a few days ago.  Oreo cookies, caramel, and ice cream? Yes please! Who doesn't love ice cream with a little caramel in it?!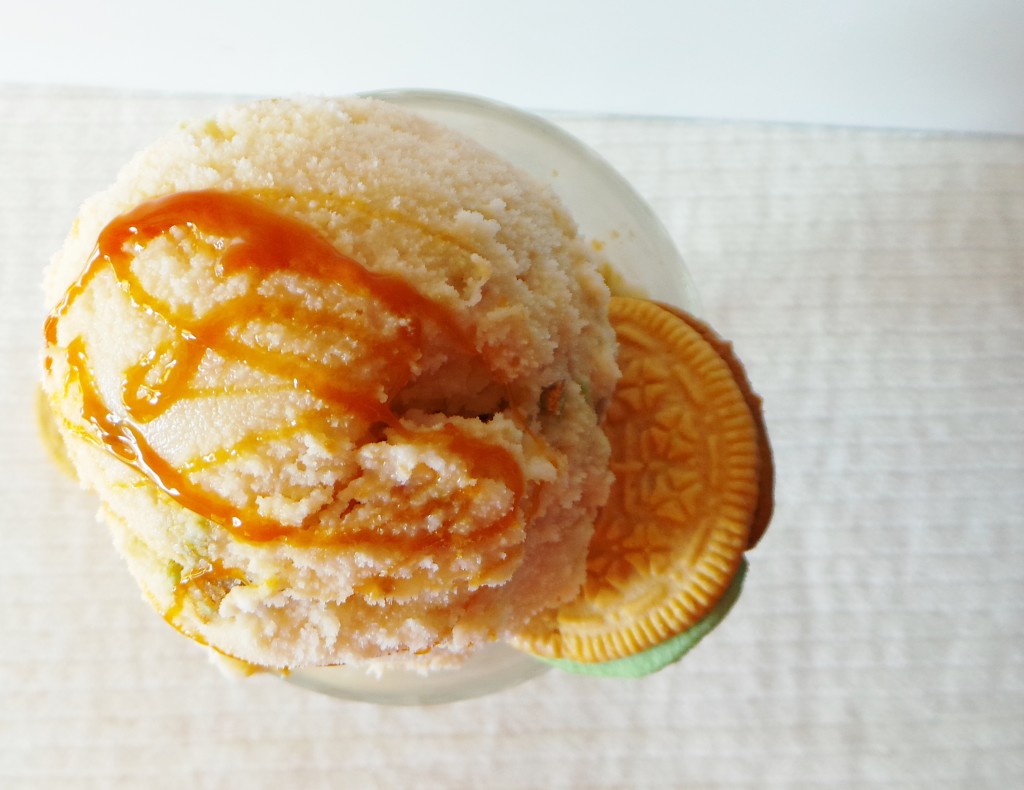 To be honest, I was not really sure how all the flavors would come together but in the end it tasted AMAZING!  Just the right amount of sweet caramel, the crunch of the cookies, and a hint of tangy apple from the apple cream filling of the Oreos. It was a hit!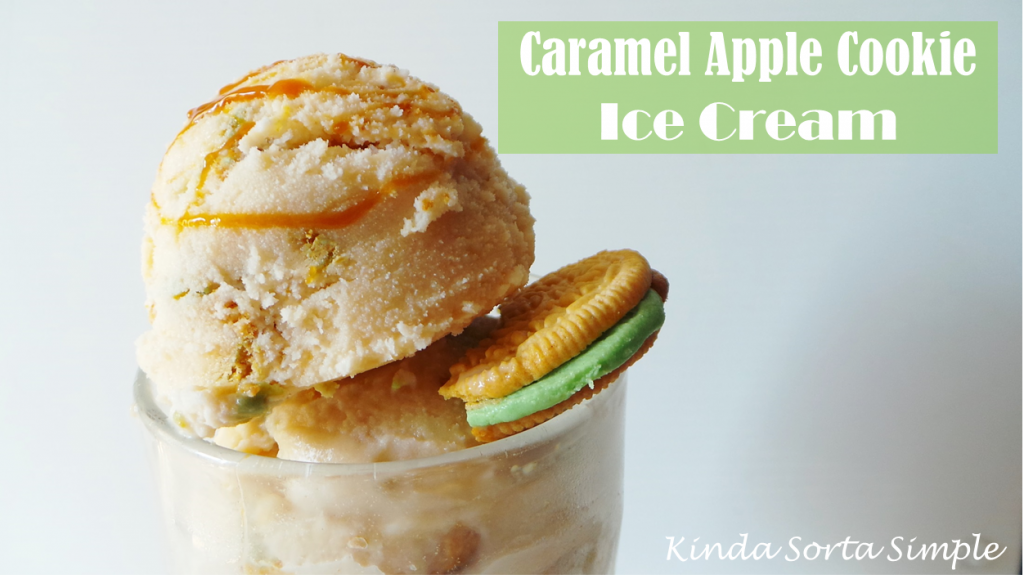 We used our Oster ice cream maker, crushed up the cookies, and added them to the ice cream when it was about 3/4 done churning.  Then, in the last minute we drizzled in some caramel topping to add to the caramel apple flavor.
What was great about this recipe is that we used the flavored cookies instead of real apples which cut down on the time quite a bit.  Yes I know using real apples would be be much more healthy however using these cookies was something different, new, and very tasty.  Preparing the mix to put into the ice cream maker took less than 5 minutes and the ice cream churned in the ice cream maker for about 20 minutes.  Great for a quick and fun dessert.
We have already run out of the Oreo cookies and are just about out of the ice cream as well which means we will be making another run to the grocery store to get more cookies for another round of Caramel Apple Cookie Ice Cream!

Caramel Apple Cookie Ice Cream
Author:
Kinda Sorta Simple
Prep time:
Cook time:
Total time:
This Caramel Apple Cookie ice cream is simple to make by using cookies and caramel to create a treat that tastes great and is fun to make.
Ingredients
1 cup crushed Caramel Apple Oreos (about 5 cookies)
¼ cup caramel ice cream topping
1½ cups whole milk
½ cup whipping cream
1 cup half and half
¾ cup sugar
1 tsp vanilla extract
Dash of salt
Instructions
In a medium bowl combine the whipping cream, half and half, sugar, vanilla extract and salt and stir.
Turn on ice cream maker and pour the mixture in, allowing it to mix for about 20 minutes (or until your preferred consistency/thickness has been reached). About 5 minutes before mixing is complete add the crushed Caramel Apple Oreo cookies and the caramel as well. Allow to mix for about more minutes.
You can eat the ice cream immediately or if you prefer it to be firmer in consistency place in an airtight container and allow to harden in the freezer for a few hours.
What ice cream flavors have you tried lately?  What do you think about the explosion of caramel apple products covering the store shelves? Are you excited for fall?