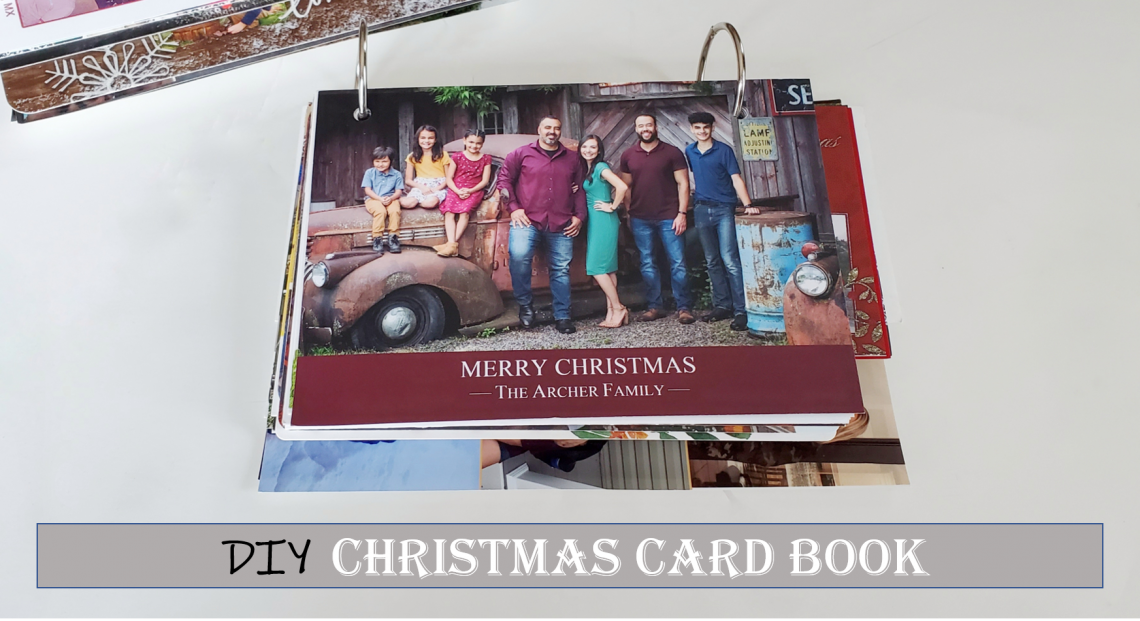 I love receiving beautiful Christmas cards each year, but in the past when the holidays were over I stored all the cards in a box in the closet and forgot about them. Now I make them into DIY Christmas Card Books!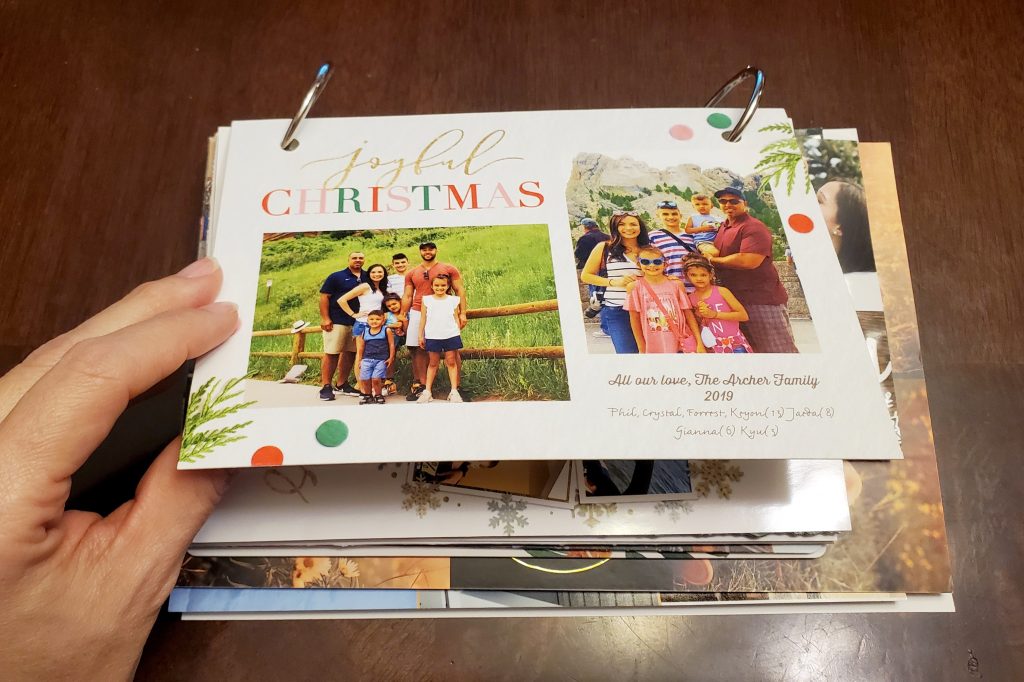 These Christmas card books are simple and inexpensive to make, and are great seasonal coffee table books for guests to look through.
Supplies Needed:
Where to Start
First separate all of the cards by year, especially if you have been saving cards for years. Our family cards usually have the year on them so I put them on top, but if your top card does not have a year on it, use a post it note to label the year of each pile.
How to Make the Card Books
Punch two holes along the edge of the cards. I used a hand held single-punch but you can use a 3-hole punch.

Use the first card as a guide and punch two holes in it, then with each card after use the guide card to know how far apart the holes should be.
I wanted the cards to all line up along the bottom so I could stand the books upright when done, but this is not necessary.

Use binder rings to hold cards together.

Find binder rings at any office supply store, and many other stores like Wal-Mart and Target.

Make a cover (explained more below).
And you are all done!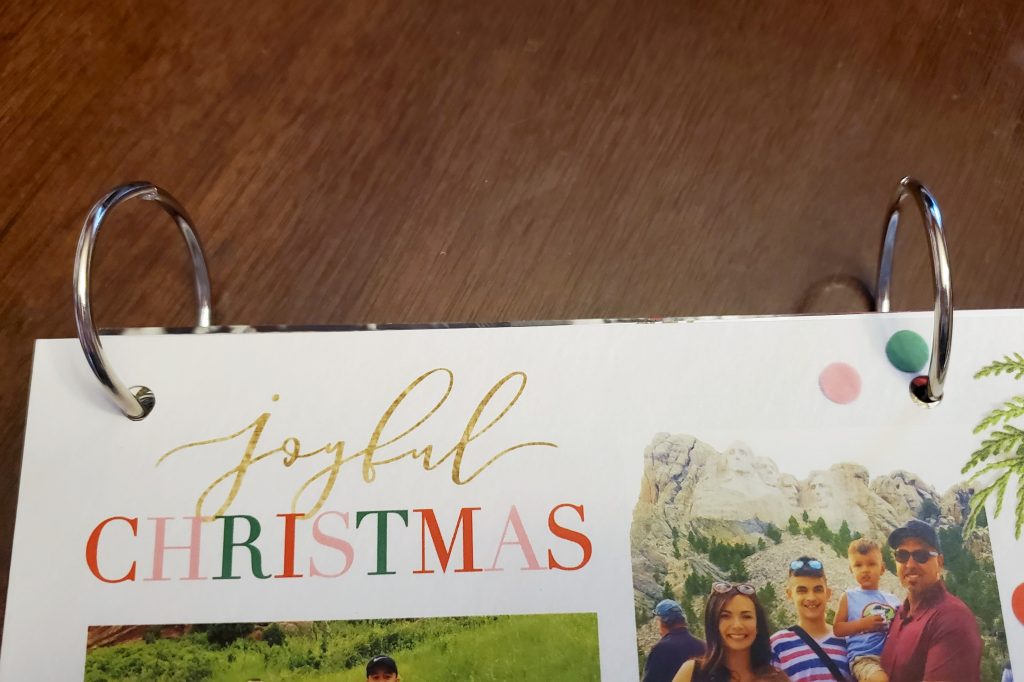 The books are easy to flip through, and if a rogue card is found you can simply add it to a book by opening the rings.
Alternative: You could punch only one hole in the corner of all the cards and hold together with a single binder ring.
To Cover or Not to Cover
From here you can be as creative as you'd like! Easiest cover is use the first card as a cover for a quick finish. If you are a creative person, make a fun cover for the Christmas card book using cardstock, cardboard, or even an old hardcover book.
Another idea is to laminate your family card or a favorite Christmas card for the cover to make it more durable.
I typically use our family card as the cover, either by itself or taped to a piece of cardstock paper for a larger cover.
Here is our 2020 Christmas card, didn't it turn out so cute? Definitely my favorite.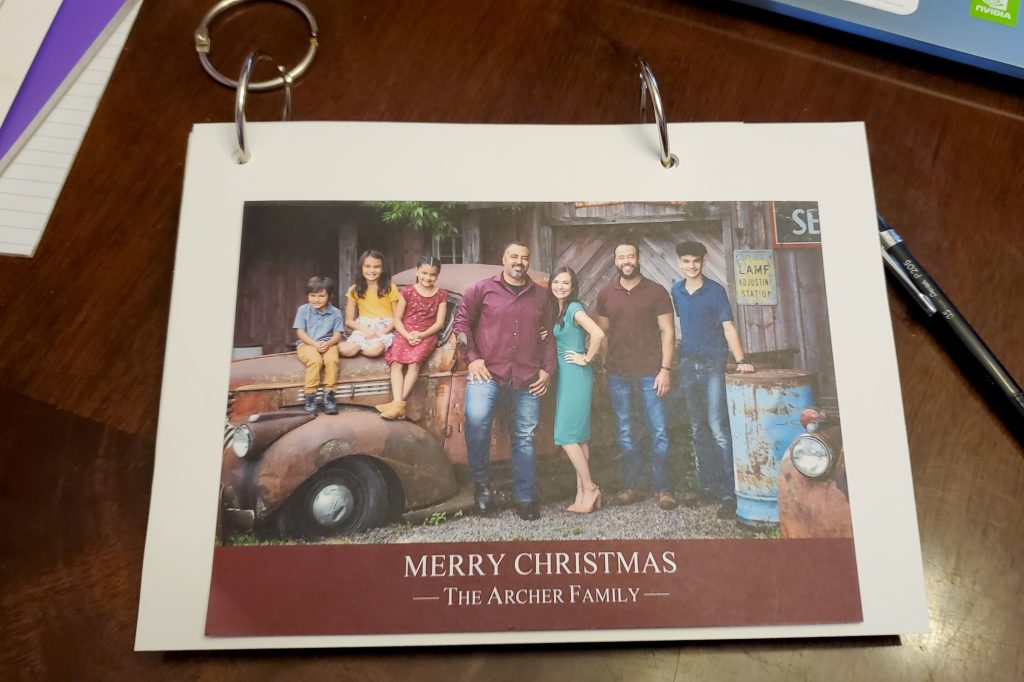 Want to print out a cover for your book? The link below is to a great blog that also shares how to make these card books as well as printable covers. Simply2moms.com https://simply2moms.com/how-to-make-a-christmas-card-book/
These Christmas cards are now fun coffee table books the kids and our guests love flipping through!
I cannot take full credit for this idea as I've seen tons of examples of these Christmas card books all over the internet, but thought I'd share how I created mine and maybe you will be inspired to organize your Christmas cards too.
Other Christmas Related Posts
The kids love their Christmas Eve boxes they open Christmas Eve night, filled with pajamas, socks, and treats for watching Christmas movies!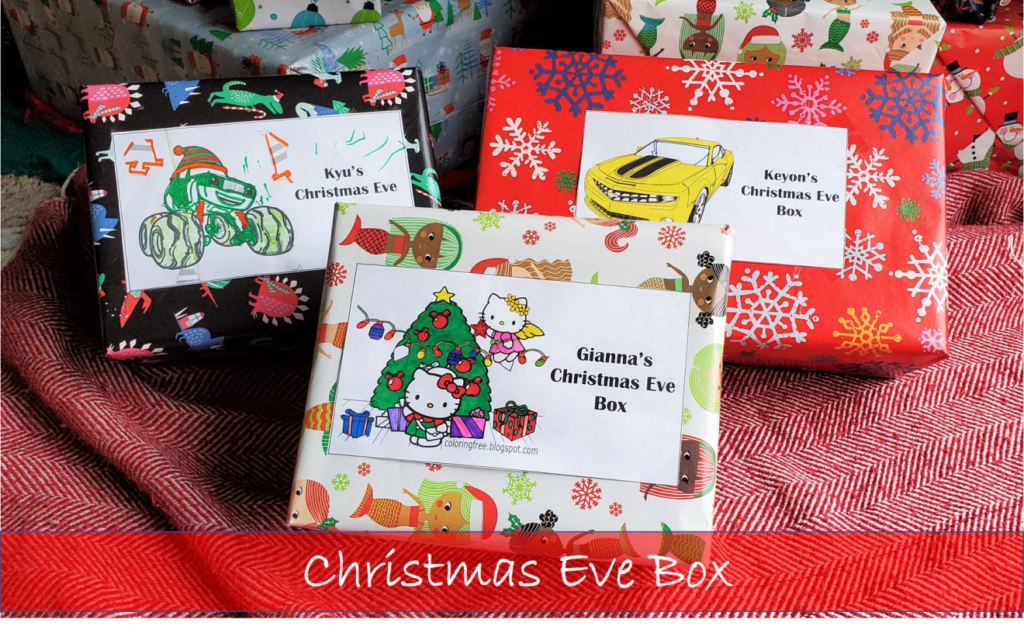 These Crinkle Cookies would be another fun cookie to include in the holiday baking.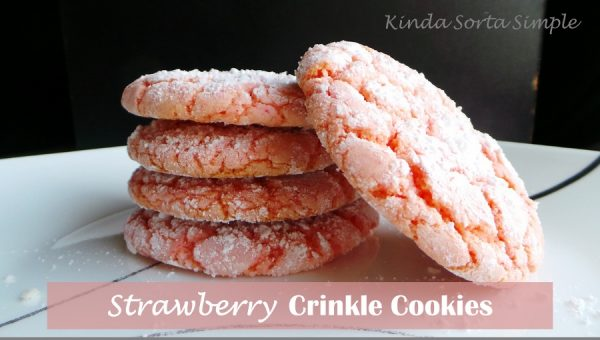 Check out these fun and easy Christmas Pretzel Cookies you could make for Christmas!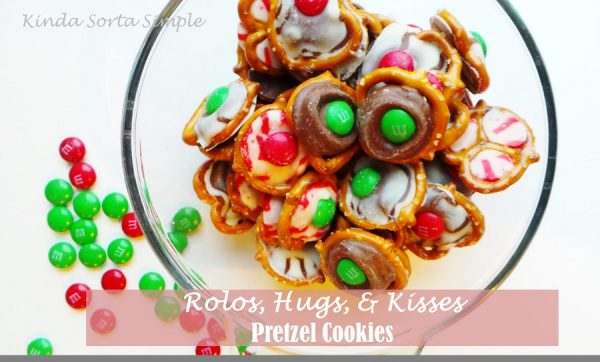 Do you send out cards each holiday season? How do you store your Christmas cards?