Fashion Find: Lace Shorts
I had to quick pop in here because I wanted to share something I found! I have been noticing that lace shorts are all over the fashion scene, not to mention they look super comfortable and cute too. For example, I found these shorts at Forever 21: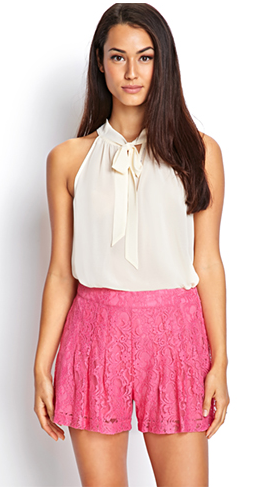 Floral Lace Shorts $22.80 $15.99
As well as these: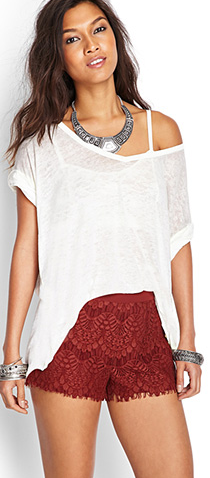 What do you all think about these lace shorts from Express?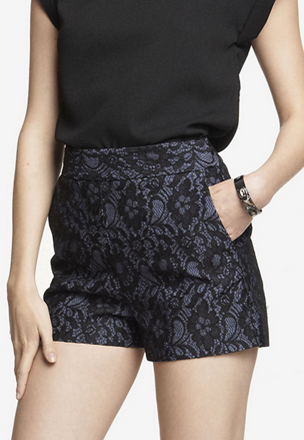 2 Inch High Rise Bonded Lace Shorts $29.99
But the real reason I am so excited is that I found lace shorts that are just as cute and on clearance at Target. That's not even the best part! The kicker is that I found them in the pajama department. YES! The ones I bought are a peachy coral color but here they are in white. Take a look!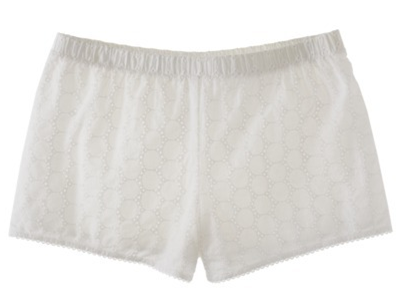 Here they are on me today:
Can you tell they are supposed to be pajama shorts? They are so incredibly light and comfortable with a perfect summer color that goes well with anything from a simple white tank top to a teal or blue shirt.
Have you ever worn something that was meant for a different purpose yet fit exactly what you were looking for?