Caramelized Butternut Squash
I am a sucker for warm savory fall foods like butternut squash.  Something about the crisp air outside, the beautiful colors of leaves, and the desire to curl up on the couch and be warm lends itself to a dish like Caramelized Butternut Squash. This is by far one of the simplest, easiest, and tastiest recipes I know for the buttery fall vegetable.  And with a total of 5 ingredients needed, two of which are salt and pepper, this is a great addition to any dinner.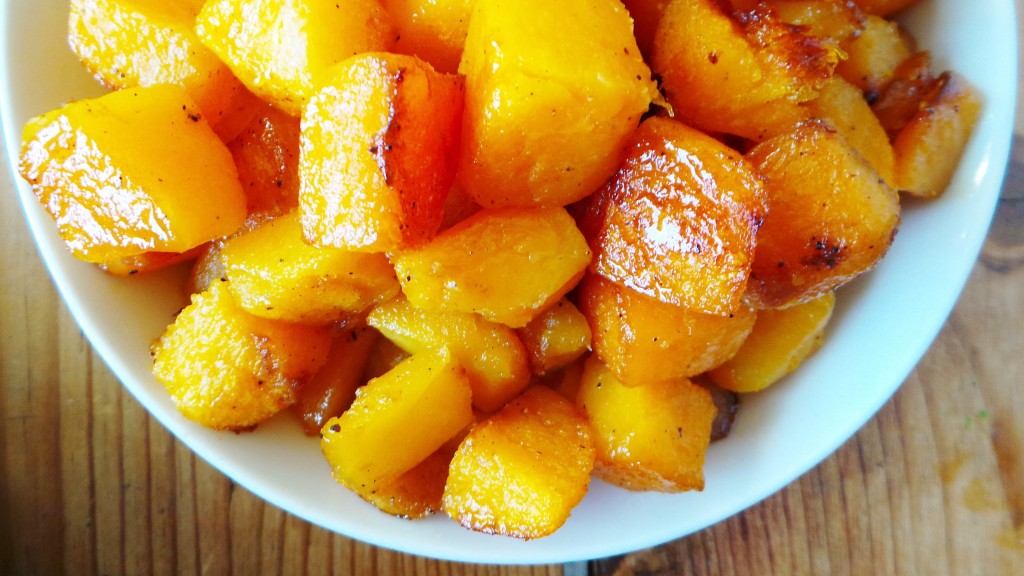 All this dish takes is the butternut squash, some melted butter, brown sugar, and salt and pepper to create the perfect compliment to a cool fall night.
I kept this especially quick by using pre-cut butternut squash from Costco.  Anything to save time these days!  They come in 2 pound containers so I bought two for this recipe.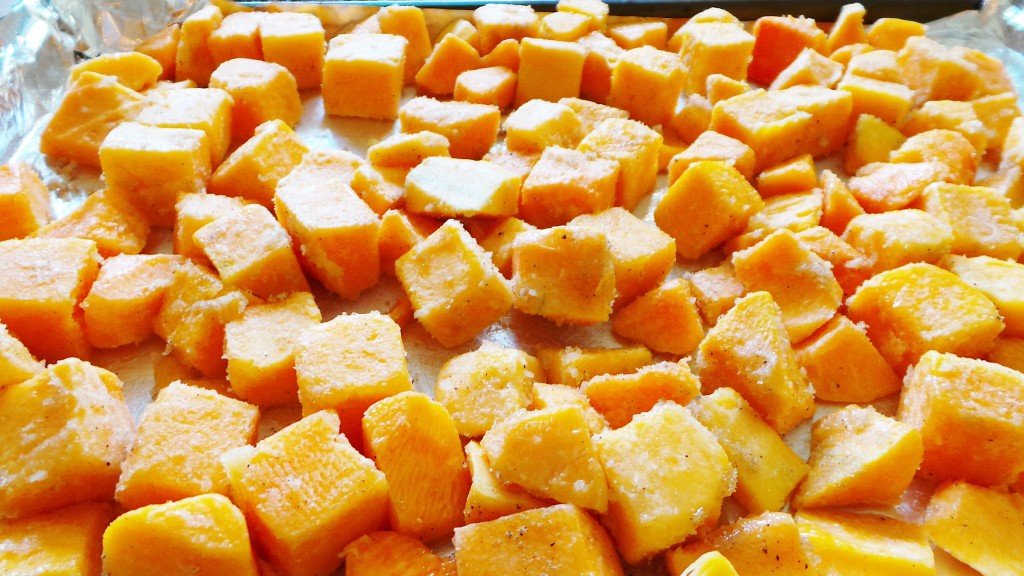 This is what the caramelized butternut squash looks like after coming out of the oven.  Hungry yet?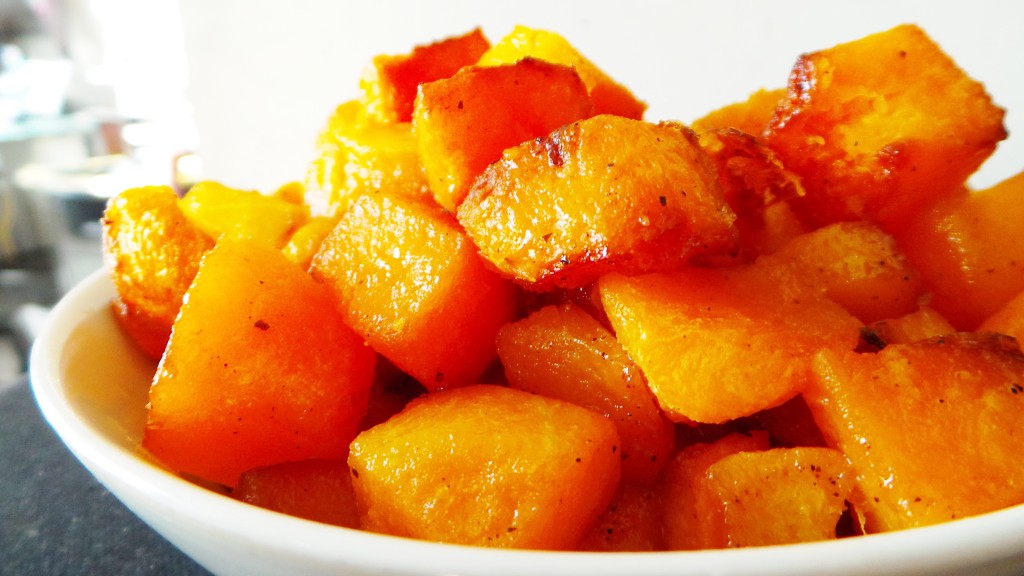 The flavor of the squash is sweet from the brown sugar, but has a hint of saltiness, making this savory dish perfect as a side to your dinner.  Not to mention my  1 year old absolutely loves eating these (and also squishing the squash between her chubby little fingers).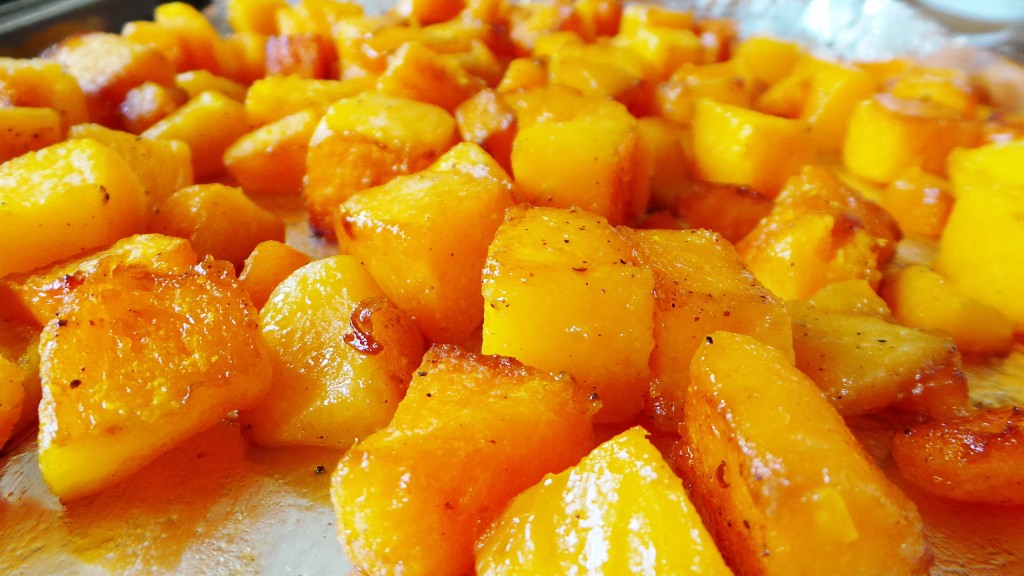 Give this tasty dish a try tonight! Do not be surprised when you see how simple this recipe is.

Caramelized Butternut Squash
Author:
Kinda Sorta Simple
Prep time:
Cook time:
Total time:
This 5 ingredient recipe the perfect way to create a simple and tasty butternut squash dish.
Ingredients
2 medium butternut squash, peeled and cubed 1¼-inches (4 pounds)
5 tbsp melted butter
¼ cup brown sugar, packed
1-2 tsp salt (depending on your taste)
½ tsp ground black pepper
Instructions
Preheat oven to 400 degrees F. Place butternut squash on a baking sheet and add melted butter, brown sugar, salt, and pepper. Toss all ingredients together (using your clean hands is best!) then spread in a single layer on the baking sheet.
Roast for 45-50 minutes, or until squash is tender. To brown evenly, turn the squash a few times during baking.
Serve hot and can add seasonings to taste.
What is a go-to recipe for butternut squash you use?  What are your favorite fall recipes?