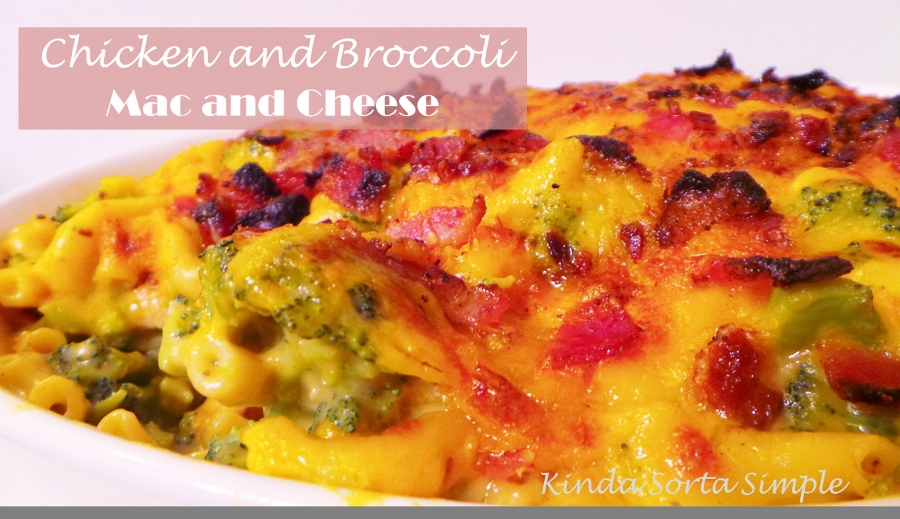 Chicken and Broccoli Mac and Cheese
As Christmas season comes to a close and New Years is just around the corner, craziness continues to ensue at our house. However, I am always excited to slow down to make a nice warm dinner for myself, the Mr., and the kids.  What better dinner to have than a combination of macaroni and cheese, broccoli, and chicken on a cold December night.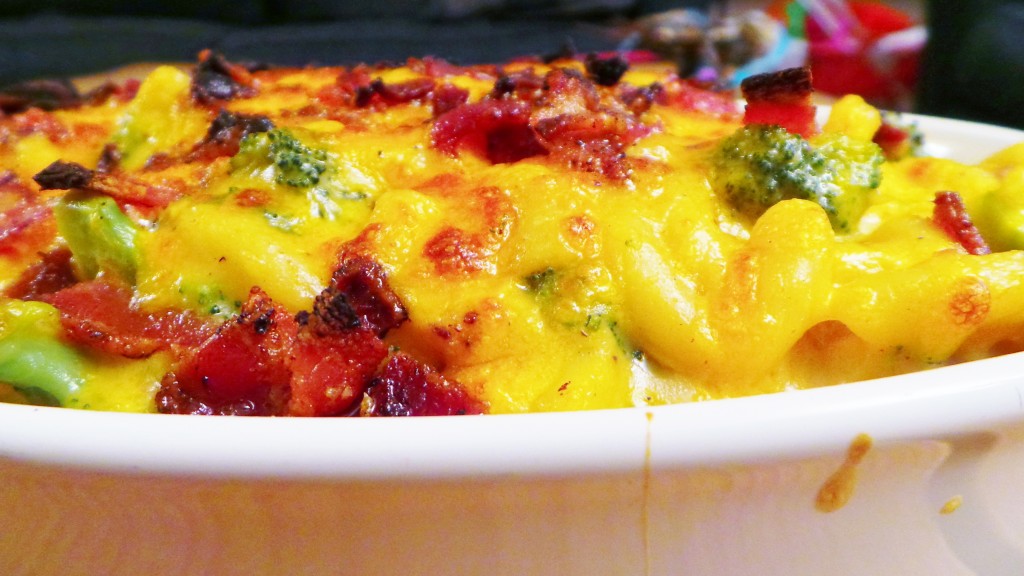 A winner with the kids as well as adults, this recipe is will serve up enough for dinner tonight as wells as lunch for tomorrow!
The addition of the crumbled bacon on top pushes this dish over the edge. So delicious!
A whole lot of cheesy goodness is always a plus in my book.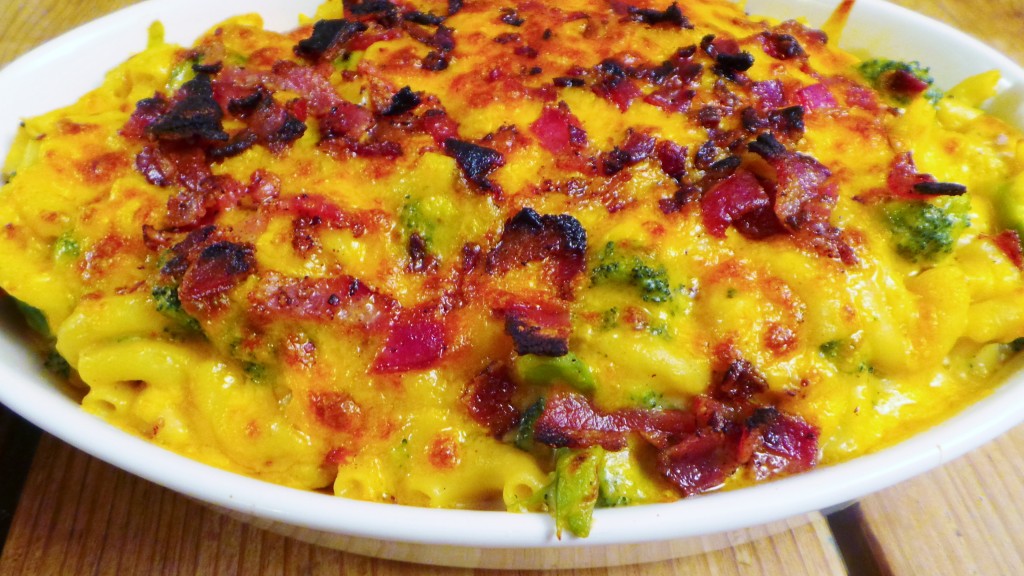 Be ready to eat up as this recipe makes enough to feed my family and extra for the next day. Or another option is always to invite some friends and family over!

Chicken and Broccoli Mac and Cheese
Author:
Kinda Sorta Simple
Prep time:
Cook time:
Total time:
A hearty and cheesy dish that is more than enough to feed the entire family!
Ingredients
6 oz regular elbow macaroni
3 c chopped broccoli florets
5 bacon slices, coarsely chopped
3-4 chicken breasts, ½ inch pieces
1 tsp kosher salt
1 tsp pepper
1 tbsp minced garlic
1¼ c milk
1 c chicken stock
¼ c all-purpose flour
2 c shredded sharp cheddar cheese
Instructions
Preheat broiler to high. Cook pasta according to package directions in a large pot then add broccoli to pot during last 2 minutes of cooking. Drain.
Meanwhile, cook bacon in a large pan over medium-high heat about 4 minutes or until browned. When cooked, remove bacon from pan, leaving the bacon grease in pan. Sprinkle chicken with half the amount of salt and pepper, then add to the bacon grease in pan. Cook for 4 minutes, then add garlic to pan. Continue to cook for about 2 more minutes.
Combine chicken stock, milk, flour, and remaining salt and pepper until combined. Add mixture to pan, bring to a boil while stirring frequently for about 2 minutes or until thickened. Add pasta and broccoli mixture, half the cooked bacon, and 1½ cups of the cheese. Mix well. Pour into 9x13 casserole dish, then sprinkle remaining bacon and cheese on top.
Broil 2 minutes or until cheese melts.
What is a go-to recipe that you have for those times you want to slow things down? What's another way you cook mac and cheese?