Turmeric Paste for Golden Milk
Golden Milk, or Turmeric Tea, is a warm drink with lots of health benefits and if you are like me and enjoy drinking it more often than not, you know it can take some extra time putting all of the ingredients together to simmer on the stove. So to save some time I make turmeric paste and store it in the fridge so I can make it quickly any time I am craving a warm, soothing drink.
The paste is made with the main ingredients of golden milk: turmeric, ground pepper, coconut oil, and cinnamon. Now just add it to heated milk, honey to your taste, and drink away. It is simple, incredibly tasty, and makes putting together golden milk a breeze.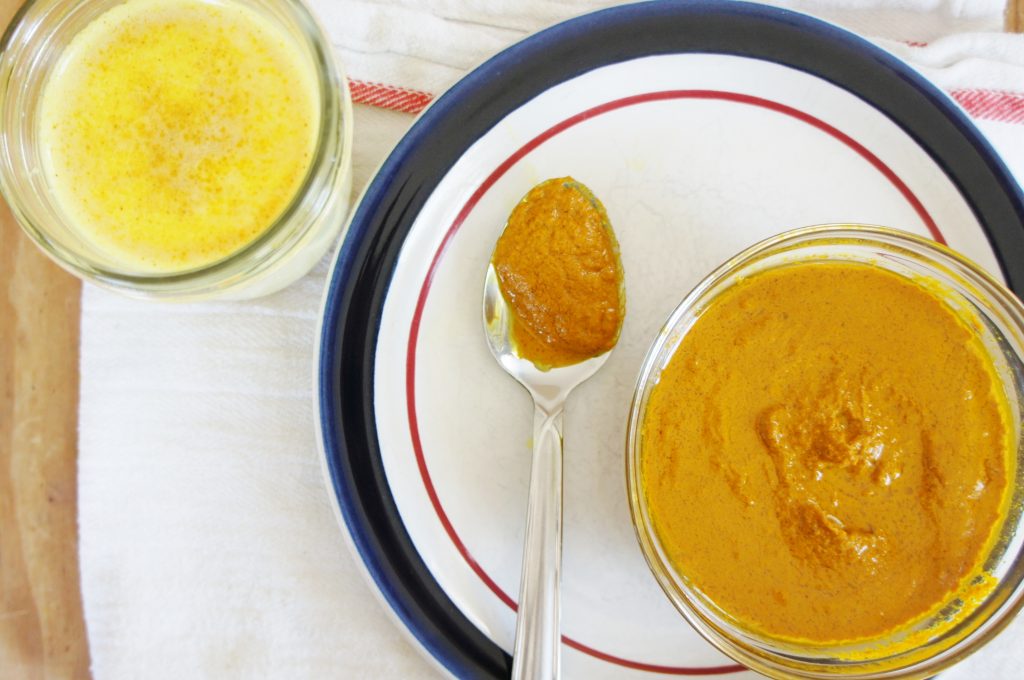 I talked about the health benefits of golden milk in my last post so if you are unfamiliar with turmeric or why it is incredibly healthy to drink click on the link where I share a little bit about the benefits of turmeric. I also include my recipe in that post for the warm beverage if you do not have turmeric paste premade.
I would recommend using an organic ground turmeric for the paste, which can be found at your local health store, this one at Target, as well as this one on Amazon. You will want to store the paste in a glass jar with a lid in the fridge for up to two weeks and will only need to use about a teaspoon of it for each serving you make. You can also add the paste to other recipes and dishes to enhance the flavor such as rice, curry dishes, and more.
FYI, be careful as turmeric can stain everything from counters to spatulas so be sure to wipe up any spills immediately!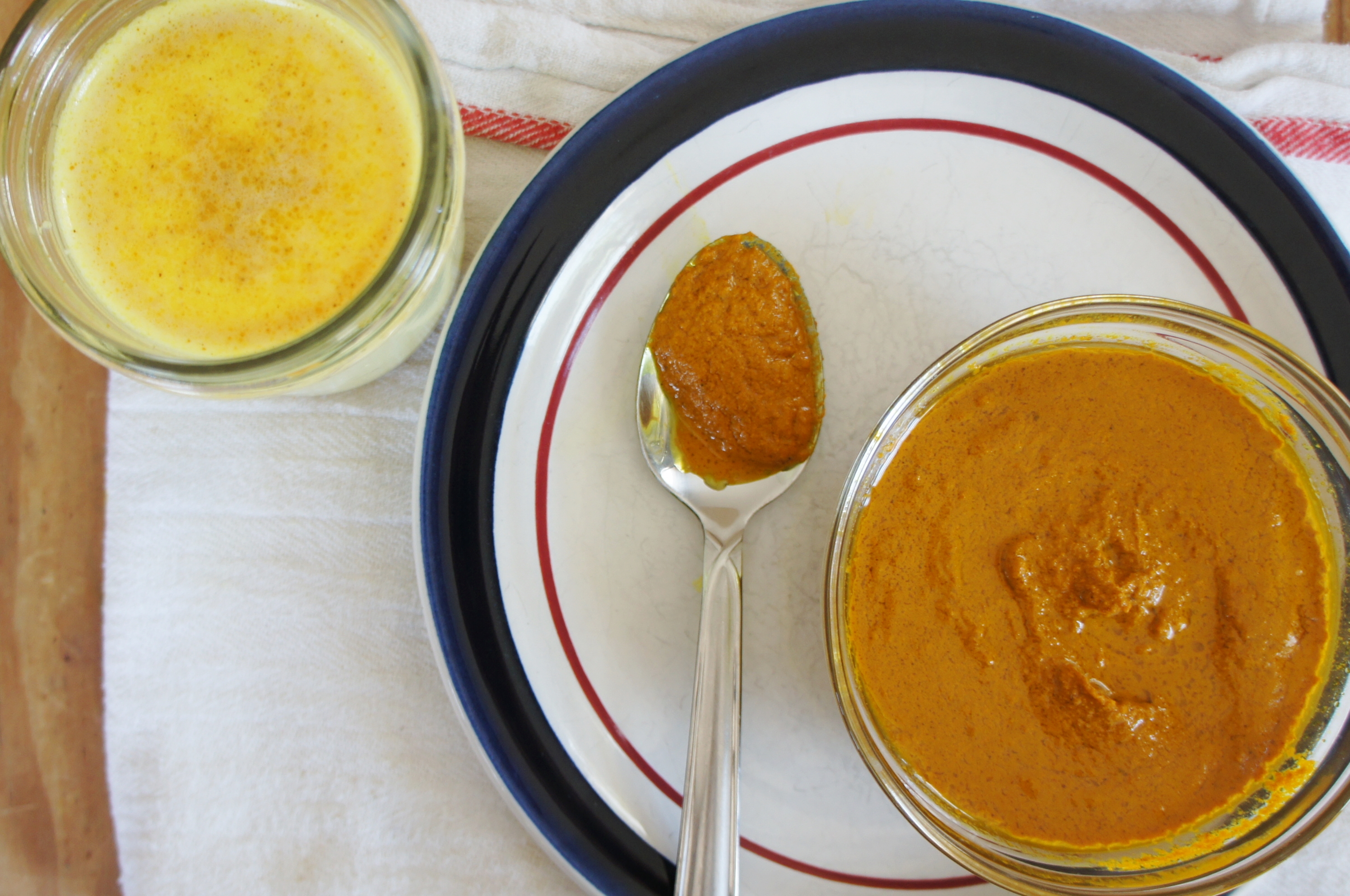 Turmeric Paste for Golden Milk
Keep this paste in the fridge and then use when wanting to make Golden Milk (Turmeric Tea)
Ingredients
1/2

cup

Organic Ground Turmeric Powder

1

cup

Distilled Water

1

tsp

Ground Black Pepper

3

tbsp

Coconut Oil

1/2

tsp

Ground Cinnamon
Instructions
In a small saucepan heat the water and turmeric powder, whisking constantly to combine until it becomes a thick paste, about 5 minutes.

Add the coconut oil, black pepper, and cinnamon, whisk to combine.

Take pan off heat, allow to cool, then transfer the turmeric paste to a glass jar with a lid.

Can store in refrigerator for about 2 weeks.
To use in Golden Milk:
Add a heaping teaspoon of the paste and a tablespoon of honey to a saucepan of heated milk and stir until heated through. Feel free to add other spices such as ground ginger root, cardamom, nutmeg.
What are some healthy remedies you use?