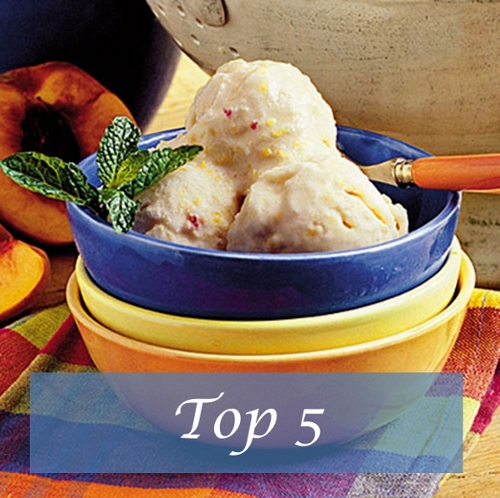 While summer feels like it is quickly slipping away, there are things I am just not ready to let go of.  Here are the top 5 things that I am loving this week and am holding on to tightly as summer is not gone yet!
1. The Summer Dress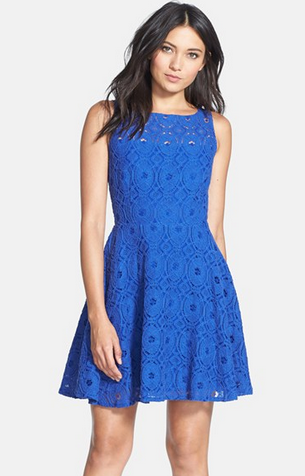 'Renley' Lace Fit & Flare Dress
This dress is light, airy, and a beautiful color.  As the cooler temperatures set in this could easily transition to fall with some knit tights and a sweater.
2. The Go-To Summer Food
Taking out the grill and serving up some burgers is always a summer favorite for our family.  What I love about this recipe is it offers a change to the usual burger with the addition of cilantro and Sriracha mayo, similar to what I used here on our corn on the cob.  Burgers: the epitome of summer food.
3. The Shades
Prada 'Oversized Glam' 57mm Sunglasses
I am one to gravitate towards the larger frames and this pair by Prada definitely fits the bill.  The tortoise shell rims are also a great neutral for all outfits.
4. The Outdoor Patio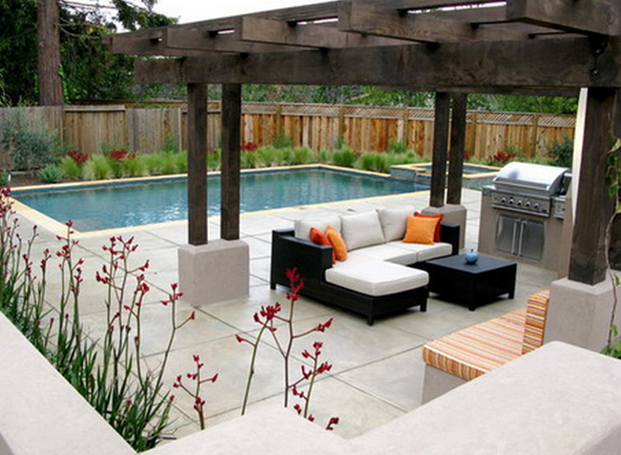 Nothing like sitting by the pool enjoying a nice peach ice tea on some comfortable couches! This outdoor poolside patio is functional with the great seating but also very stylish. Love it!
5. The Dessert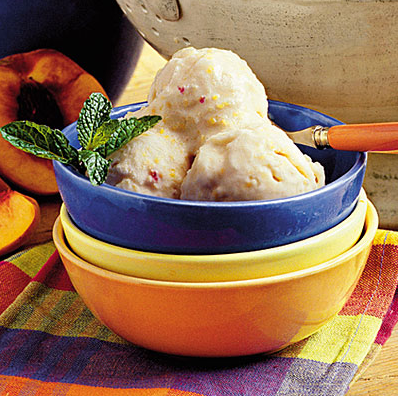 Who loves homemade ice cream?! We do! The kids and I made our own caramel and Oreo ice cream with an old school ice cream maker using rock salt and ice last week which has jump started a new obsession with finding new ice cream recipes.  I think we may start with this summer peach ice cream.  Looks so yummy!
Now it is time to grab that list of things to do before summer ends and get to it.  Gotta get outside while it is still hot!
What is on your list of things to do before summer ends?  What are some summer go-to's that you just cannot let go?