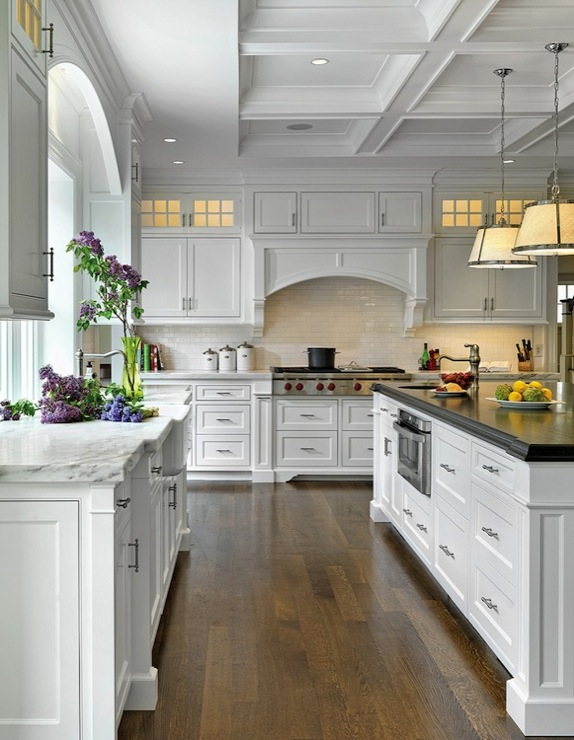 There are so many great things out there that I have had my eye on- clothes, places to go, decor, projects, and more.  So each week I am going to compile the top 5 things I have been obsessing over lately.  Sort of like a wishlist of things, or a dreambook. All the pictures of things you would like, or rooms you love looking at, or places you imagine yourself at.  As you go through these five things that I am loving think about what five things you would put on your wishlist. So here they are, in no particular order:
1. The White Kitchen.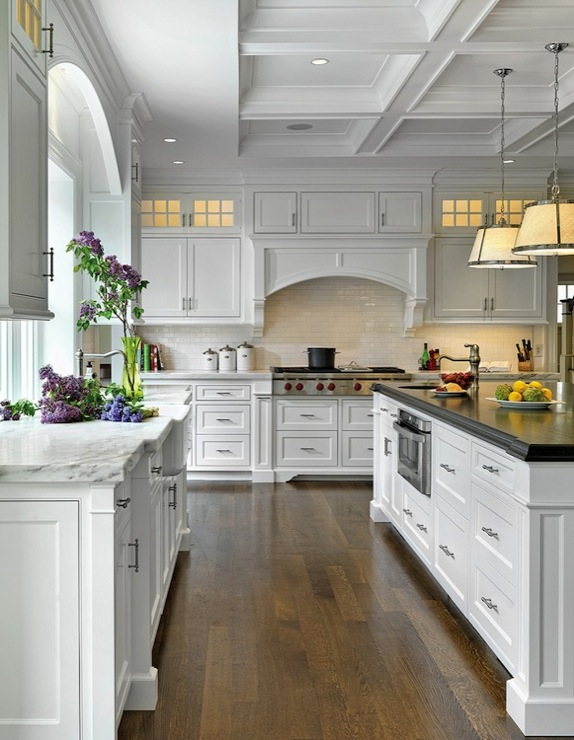 I LOVE THIS KITCHEN. Period.  The clean lines, the crisp white cabinetry, the white tile backsplash, and the wood floors? I couldn't have asked for a prettier kitchen.  Add any pop of color such as fresh flowers and fruit to complete the serene feel of this important part of the home. LOVE!
2. The LBD.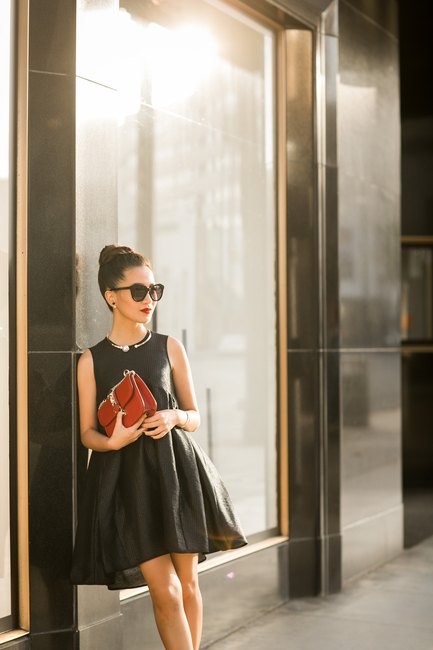 Wow. We all love that Little Black Dress for its versatility and simple beauty but this is breathtaking.  I have followed Wendy's Lookbook for quite a while and her style never ceases to amaze me.  The red pop of color in the purse completes this outfit and I am swooning over this classic look.
3. The House.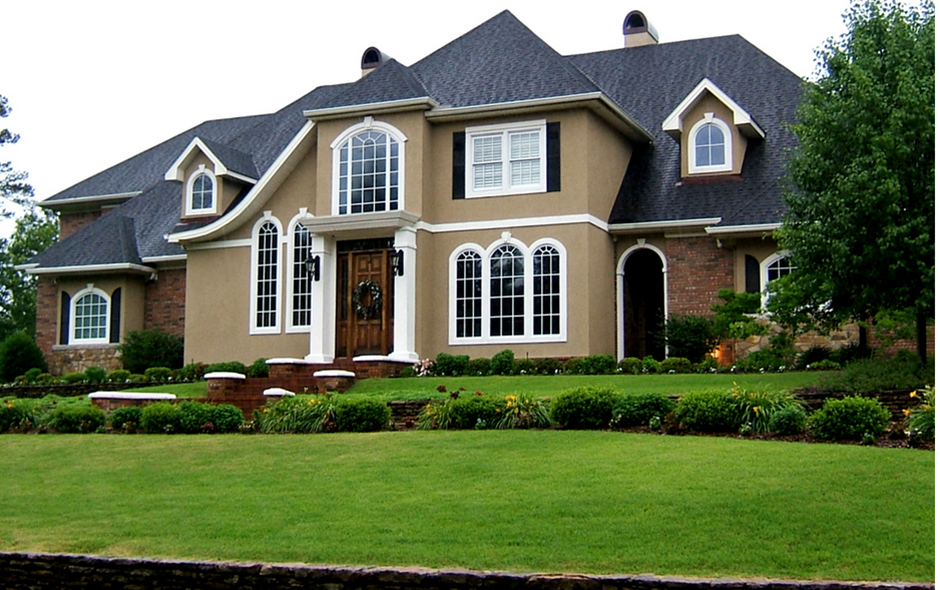 Via
I'm loving the white trim of this house with the beautiful landscaping.  I want to take a peek at the inside!  Gorgeous- look at all of those windows. Stunning.
4.  The Bright Purse.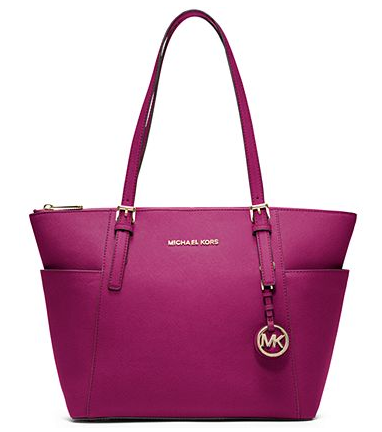 Michael Kors Jet Set Leather Tote
I tend to purchase black purses but with summer in tow and a need to stretch my purse boundaries I am really drawn to this Michael Kors purse in this rich raspberry color.  The side pockets are essential for me (having kids make outside pockets mandatory!) and the inside has lots of room.  Would be fun to have on a date as well and would go great with that LBD I talked about in number 2!
5.  The Party.
How awesome is this setup?! With the 4th of July right around the corner I have been brainstorming about what to create that incorporates red, white, and blue, simple, and yet is also tasty.  This table presentation is so creative with the lanterns hanging from the top, the polkadot backdrop, and all the treats.  What a fun way to present food! Just looking at this gets me excited!
There you have it folks. Everything from fashion, to decor, to food that I am currently dreaming about.  Which reminds me, perhaps I should start trying out some 4th of July inspired food recipes.  Check out my next post to see if what I try fails or succeeds!   I'll leave you with this thought.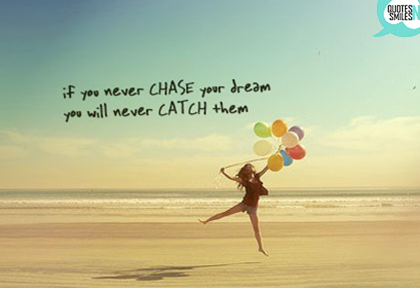 What 5 things would you put on your wishlist?  What are some dreams you've put on the shelf that you could starting dreaming about again?