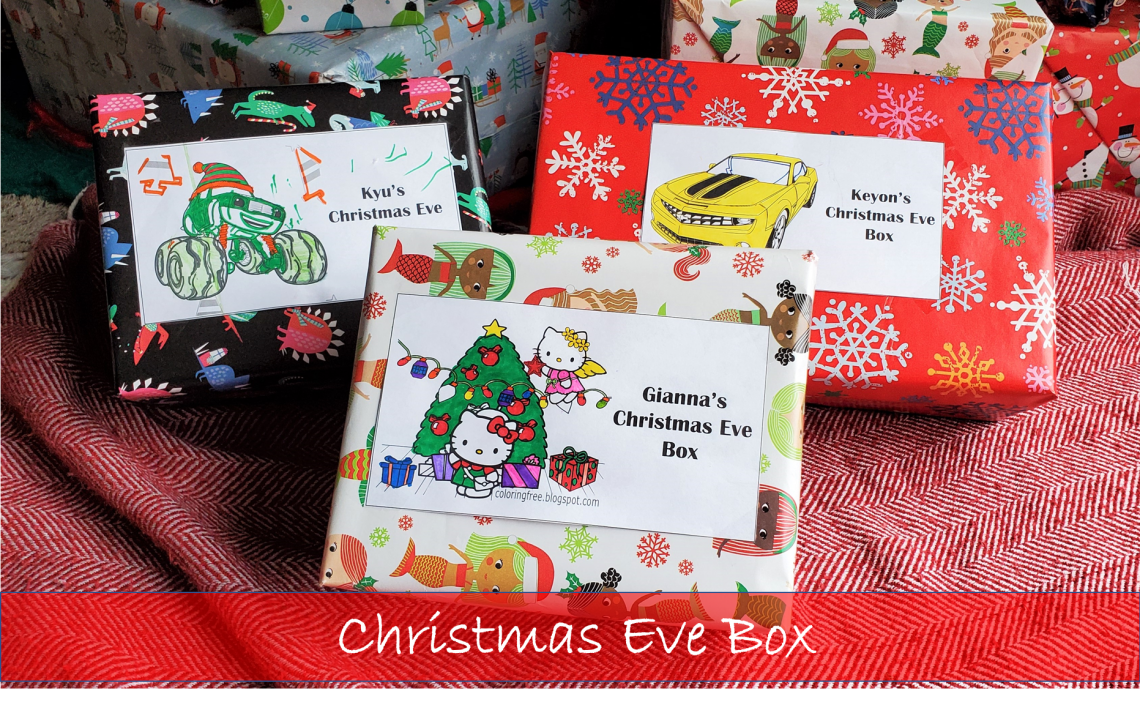 One of the best parts of the holiday season are the traditions we do every year as a family. One of those traditions I started with our kids years ago was opening Christmas Eve Boxes the night before Christmas and it is a tradition we all look forward to every year! 
*updated links for 2022
What is a Christmas Eve Box?
A Christmas Eve Box is a box the kids open on Christmas Eve night that contains things like new pajamas, socks, hot chocolate, and goodies for watching movies.
The kids wear their new pajamas to bed that night, and we also include one new movie to be watched Christmas morning as a family (hence the movie night goodies!).
A variation of this could be ONE family Christmas Eve box for the entire family to share that contains goodies, activities such as games or puzzles, and a movie for the whole family to enjoy.
Here are my kids with their boxes from last Christmas.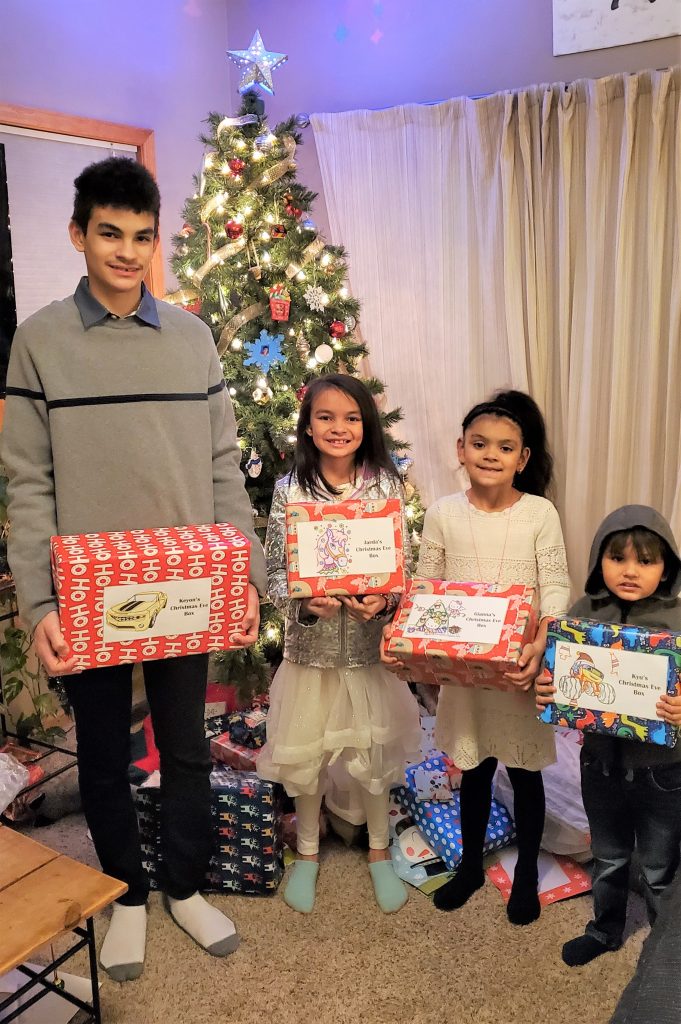 Here they are with their new pajamas!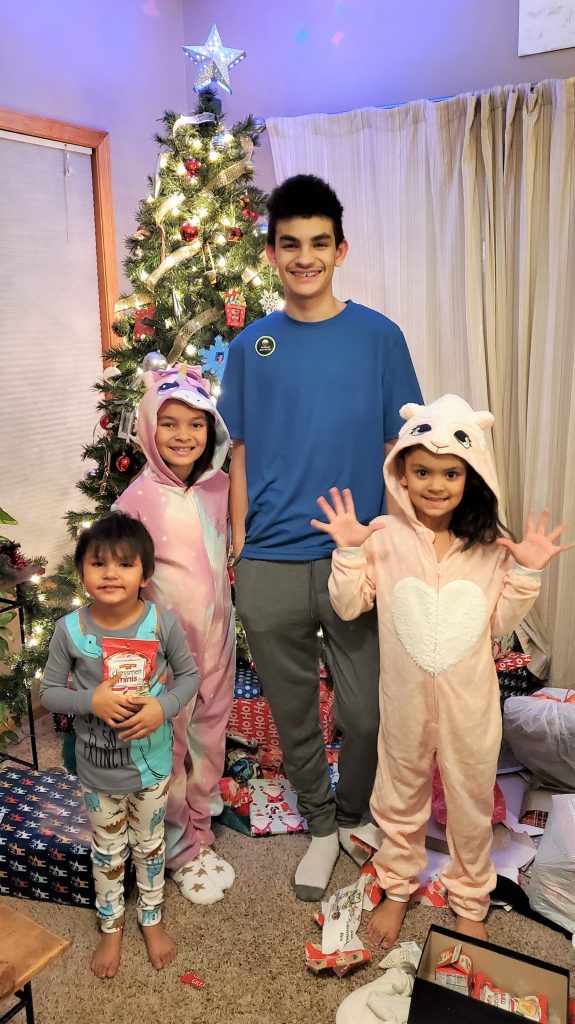 What to Include in the Box
Each year we pick one Christmas themed movie and since I have four kids we rotate whose box contains the movie.
Each box includes:
new pajamas
popcorn
1-2 packets of hot chocolate
a hot chocolate bonus (edible stirring stick, extra marshmallows, etc)
small bag of cookies
small bag of candy
Christmas socks
other small fun Christmas themed goodies and things
Some fun hot chocolate options:
This year I am going to attempt to make hot chocolate bombs from an online tutorial I found, linked here. These are chocolate balls filled with hot chocolate powder and marshmallows, and when hot liquid is poured over them, they open up making hot chocolate!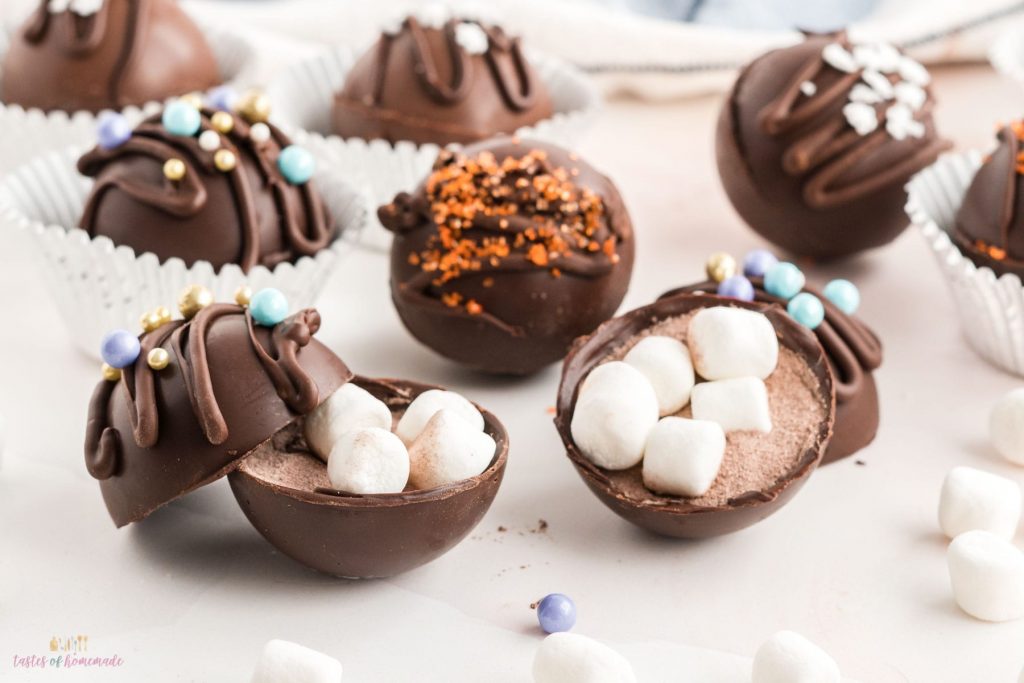 Examples of our box contents:
Some great Christmas books and movies:
Cute pajamas, slippers and socks:
Here are some other great ideas to put in the Christmas Eve boxes.
ornaments
mugs
small toys
small games or cards
books
Santa hats
slippers
Christmas puzzles
Fun games, puzzles, and activities for the family:
There is no limit to what you can include in these fun boxes!
Putting the Boxes Together
I put everything in a box with tissue paper and wrap it with Christmas wrapping paper.
For the label I print out a half sheet of paper that says Christmas Eve Box with each kid's name, and tape it to the top of the wrapped box, then the boxes go under the Christmas tree and wait to be opened on Christmas Eve.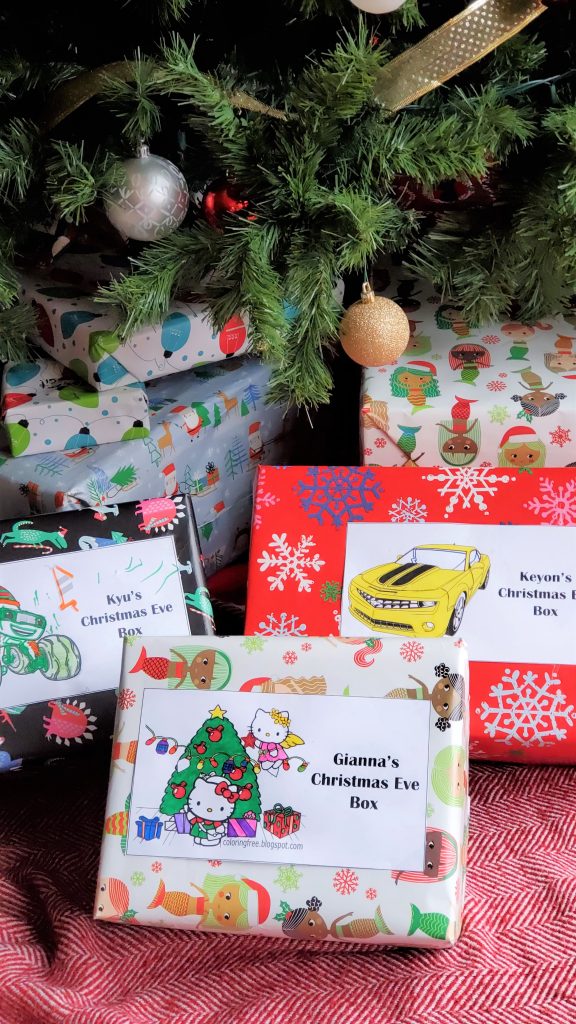 This year the kids decided to color their own labels, otherwise I color them for my own enjoyment.
On Christmas Eve night the kids open their boxes and put their pajamas and socks on, making it even more exciting awaiting Christmas morning.
Here is the first year we did Christmas Eve boxes in 2015, I was pregnant with our youngest. I always take a picture of them holding their boxes, then another picture of them wearing their new pajamas!
The contents of the boxes can also change with the ages of the kids. For example my teenager no longer wears pajamas to bed but instead prefers a t-shirt and athletic shorts for his Christmas Eve box.
Hope you were inspired to do something extra special on Christmas Eve such as a Christmas Eve box. This is a tradition I know our family will continue to do for years to come and I hope you start this fun activity too!
Other Treats and Ideas for Christmas
Check out these fun and easy Christmas Pretzel Cookies you could make for Christmas!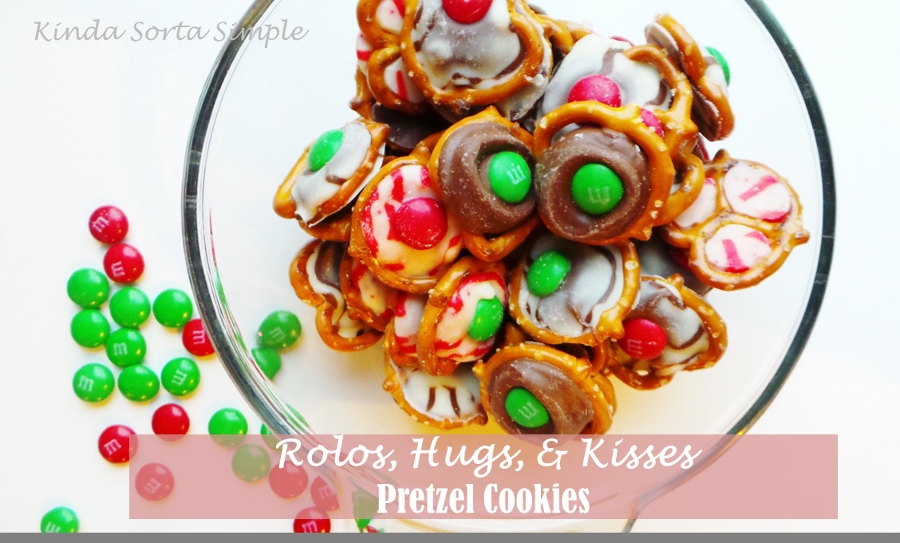 Also these Crinkle Cookies would be another fun cookie to include in the holiday baking.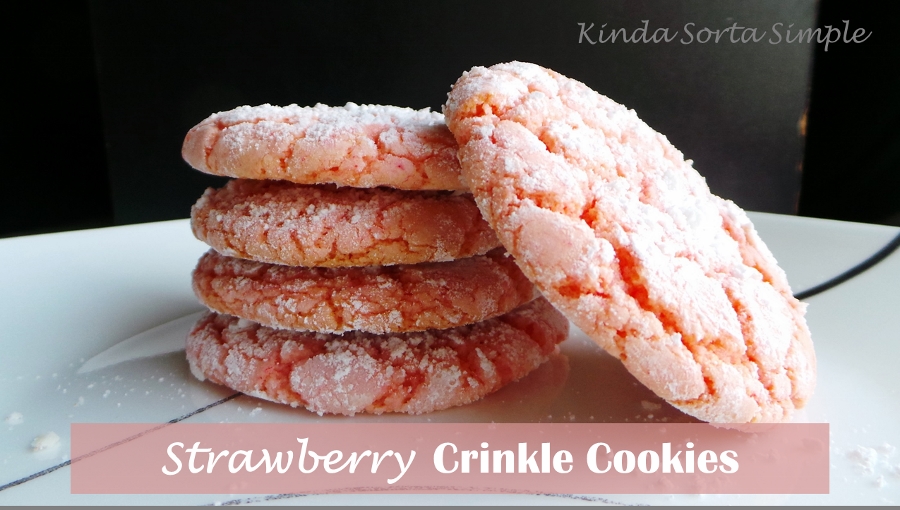 Here's a fun idea on how to showcase, and store you Christmas cards with a DIY Christmas Card Book!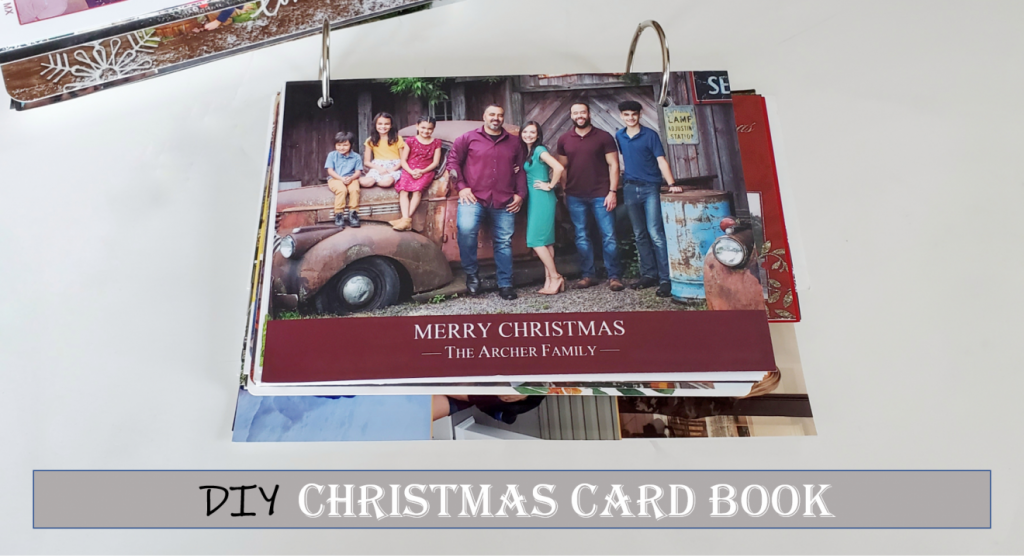 What Christmas traditions does your family do each year? What would you put in Christmas Eve boxes for your family?