Hello everyone, I hope you are enjoying your summer as I am!  I wanted to share my top 5 things I am crushing on this week.  Each week I like to cover some of the things that have caught my eye over the past couple of days and am absolutely dreaming about.  Remember to keep your goals and dreams in front of you and I encourage you to go through magazines, Pinterest, and blogs to find things that you love. In no particular order:
1.  The Watch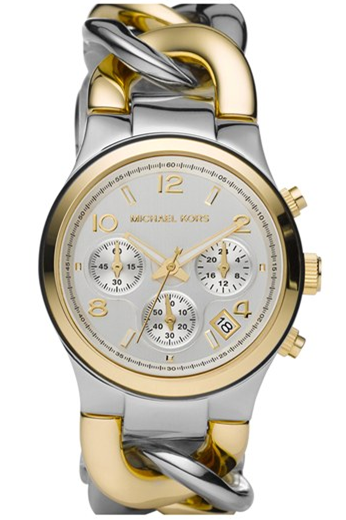 Michael Kors Chain Bracelet Chronograph Watch, 38mm $225.00
You know when you put together an outfit and are ready to accessorize, then realize you cannot decide between wearing gold or silver?  Well this watch makes the decision so much easier because it matches both!  I love that it has the two-tone look and the braided links are beautiful.  And of course you cannot go wrong with a Michael Kors watch.  LOVE!  This one was from Nordstrom.
2. The Bright Dress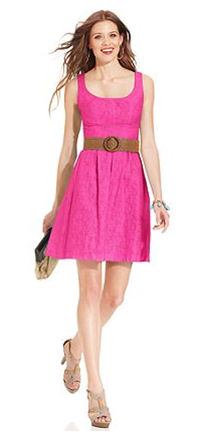 Nine West Sleeveless Belted Scoop Neck Dress $98.00 $59.99
When recently attending a wedding and deciding on what to wear I came to the realization that I have lots of black dresses to choose from but very few colorful dresses.  I love that this dress is made with a textured material in a bright color and can easily go from day to night with a simple shoe change.  This would have been great for the wedding and better yet it is on sale right now at Macy's!
3. The Summer Drink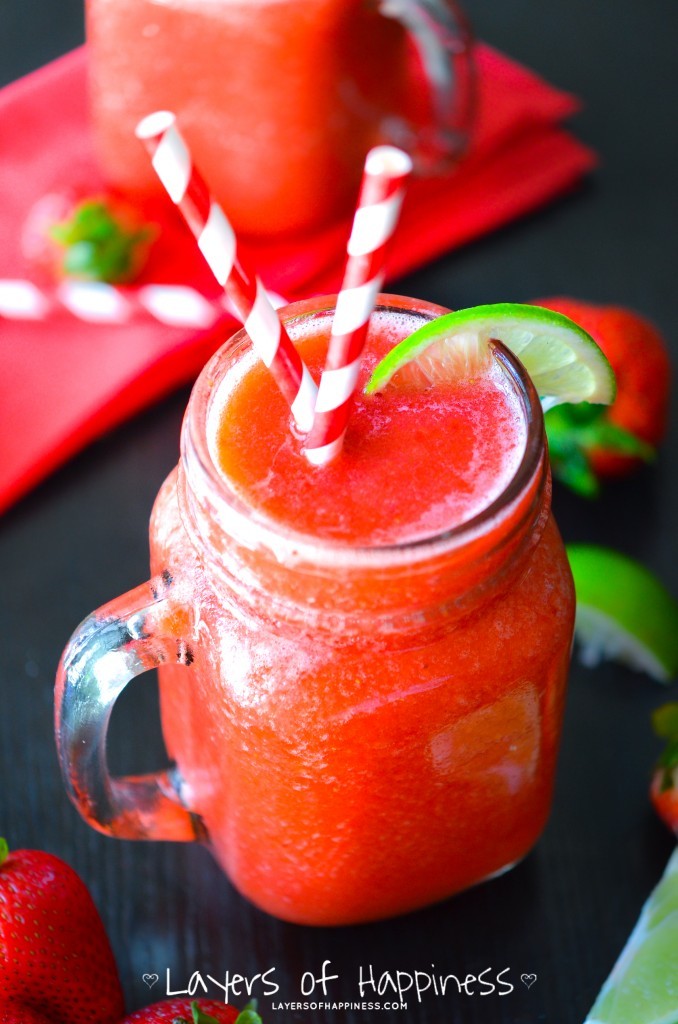 Mmmm…. just looking at the picture of this frozen Strawberry Limeade makes my mouth water.  What better drink to quelch your thirst than this gorgeous beverage?  And looking at the recipe it is pretty simple to make as well.  In fact, I think I might take a break right now and make one myself…..
4.  The Outdoor Deck
There's something so inviting about this outdoor deck, with the beautiful drapes and the cozy pillows.  I would definitely spend a lot of time here and invite my friends to join me.
5. The Dessert
Mmm, a red velvet cake surrounded by frosting and berries? Awesome! I wish I would have found this for the 4th of July bash a few weeks back.
Hopefully some of these images inspired you as they inspired me.  Whether it is a little something to add to your wardrobe or creating a more inviting space to relax in, looking for things that inspire you is important because it keeps you excited and motivated to do more. What are the 5 things this week that inspired you?  What are some images this week that you fell in love with?