Gift Guide for Kids by Kids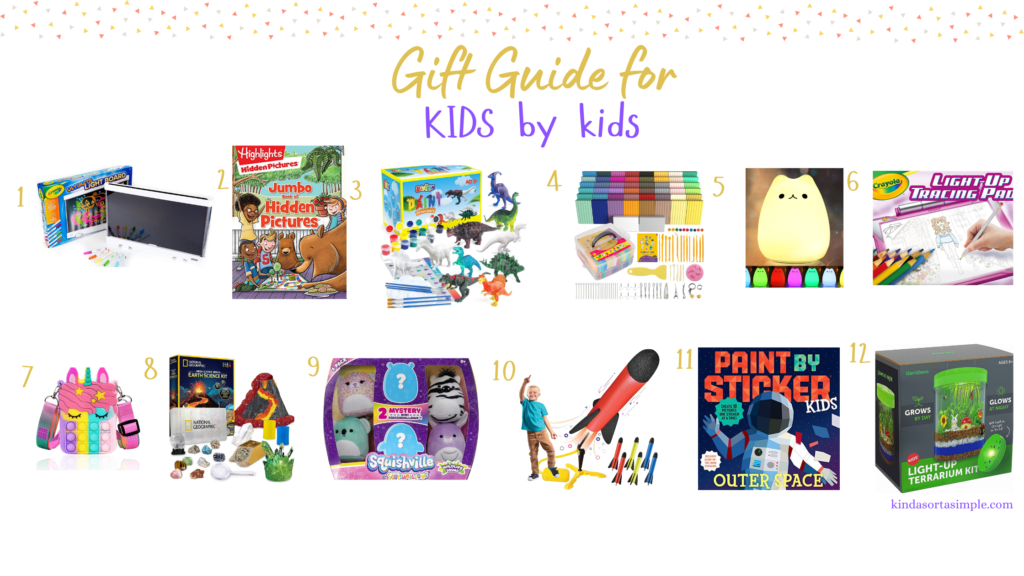 Having four kids of my own plus nine nieces and nephews, I definitely buy my share of kid gifts. Here are some of my kids' favorites, most of which they own and love.
Click here to check out my Gift Guide for Kids from last year with more gift ideas.
Clickable Gift Guide for Kids
Click on any of the gifts in the image below to shop or scroll down further for links and descriptions. Most of these gifts are from Amazon and should ship in a timely fashion.
Gifts by Number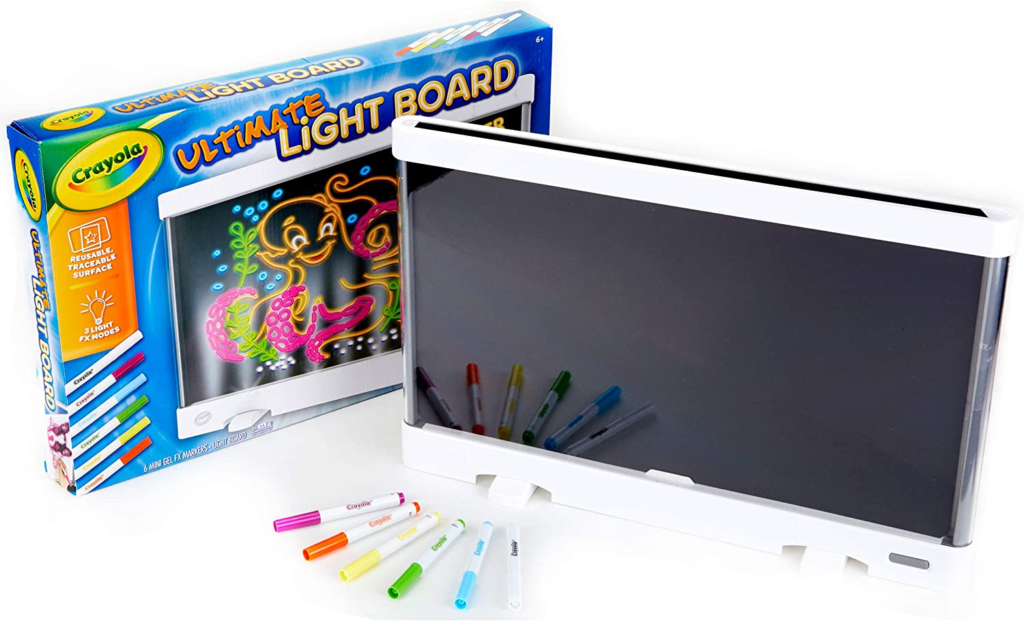 My youngest received this Ultimate Light Board last Christmas and continues to use it today. He loves that it lights up his artwork, and it also has a place to insert a picture to be traceable.
2. Last Christmas I bought all three of the younger kids a Hidden Pictures book and they are still using them a year later, including this exact one. There are many different variations of these Hidden Picture books, all are perfect for any kid.
3. My youngest is all about dinosaurs and this dinosaur paint kit allows kids to use their creativity and imagination in painting dinosaurs any colors they want. Includes everything needed to complete this project including 10 white dinosaurs.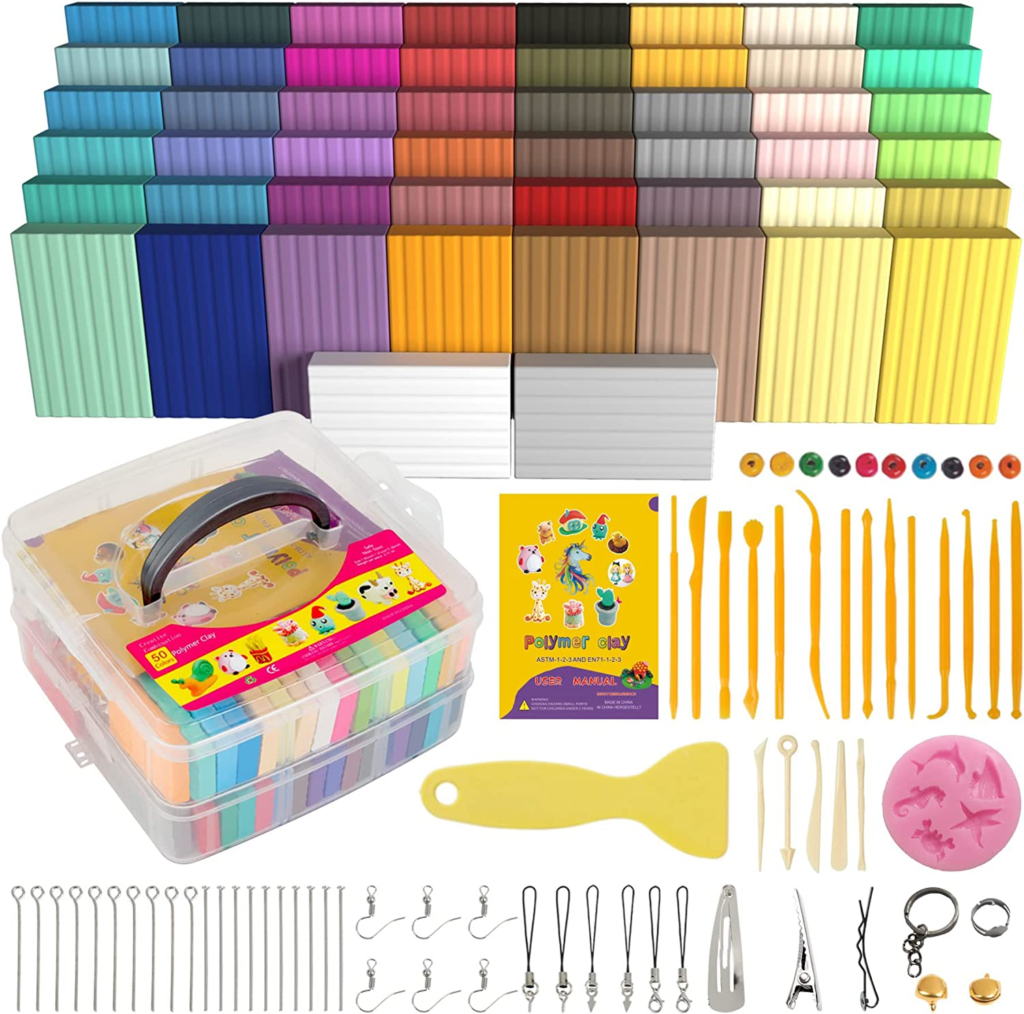 4. Polymer Clay has become a consistent project in our home. My kids make everything from jewelry to little figurines with this clay, then I bake their creations so they become hard. This kit is a great starting point for any artist.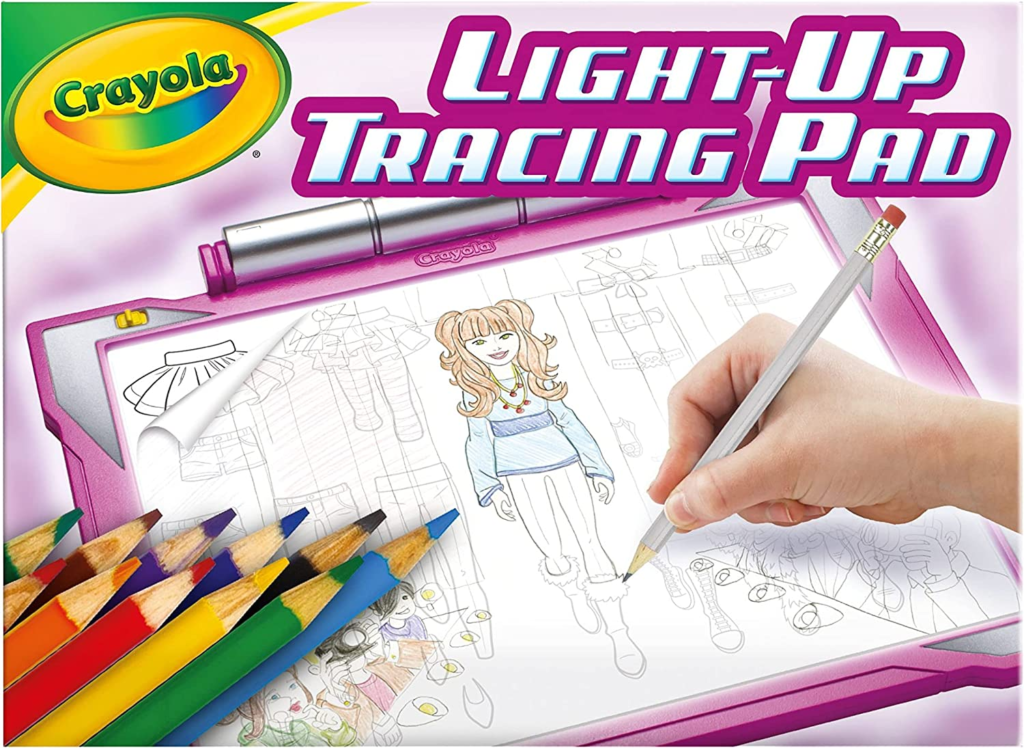 6. My youngest daughter loves using her Light-Up Tracing Pad to draw various characters on paper traced from an illustrated book then coloring them. Comes with tracing sheets, colored pencils, and more.
7. Pop-Its are now found everywhere, including on this cute Unicorn Pop Purse. My girls have similar pop purses and they love how fun they are. These come in many different colors.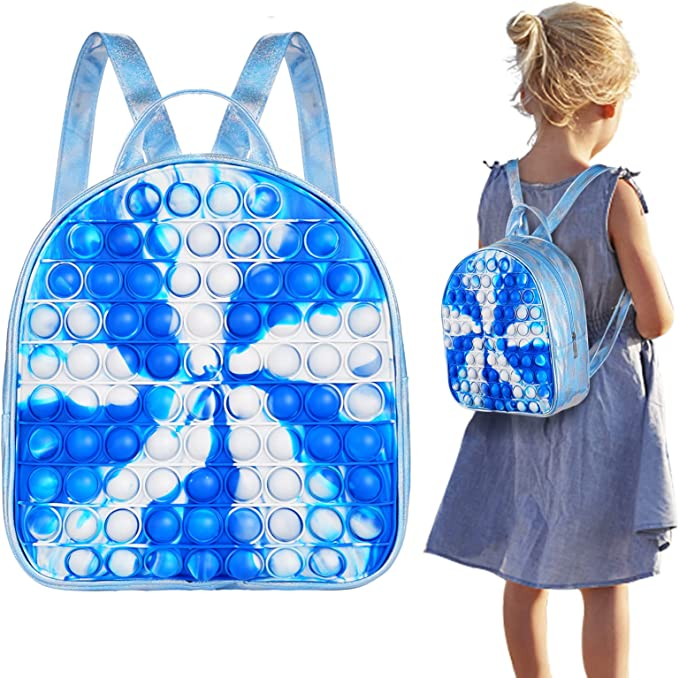 Bonus is this Pop Bag that would be a great gift for either a boy or girl and is under $10.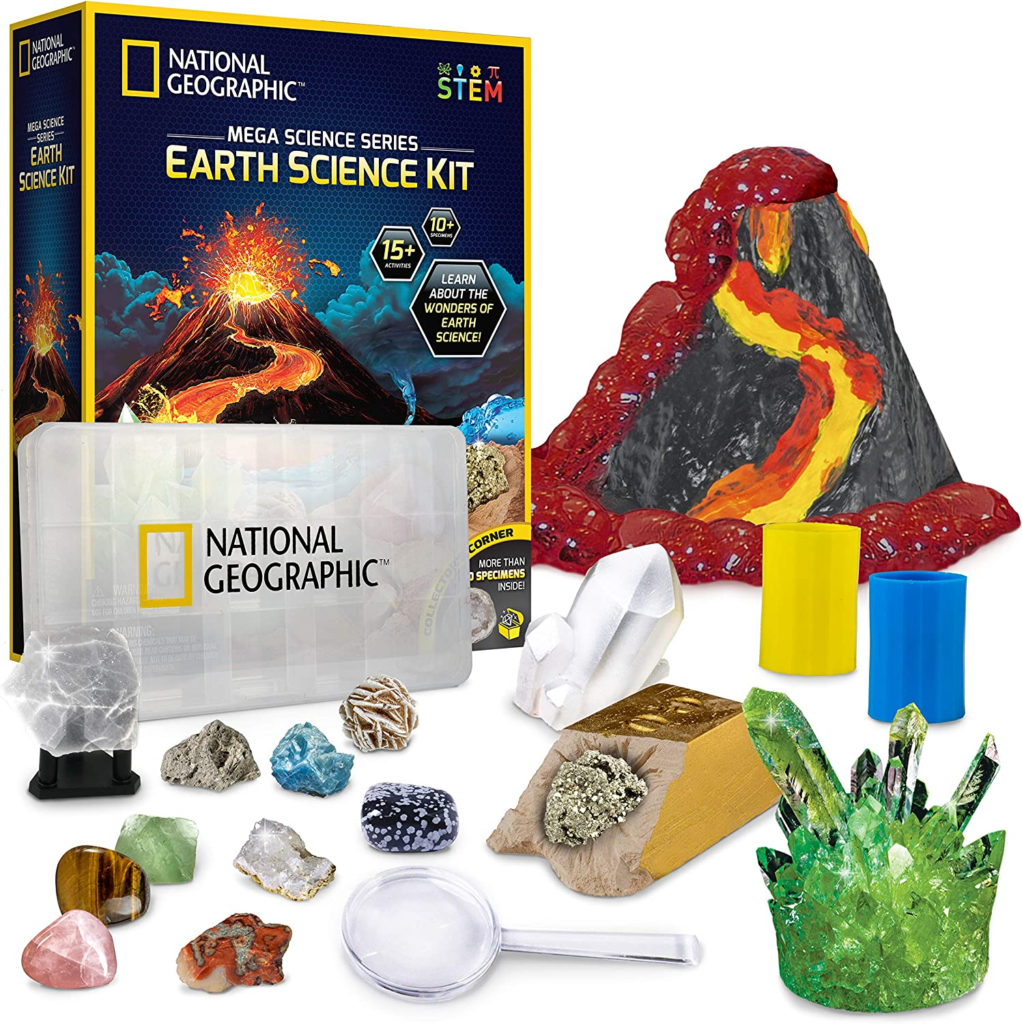 8. Science is always fun and this science kit from National Geographic has multiple fun experiments to do. My son received this kit for his birthday from his aunt and still plays with the volcano he created.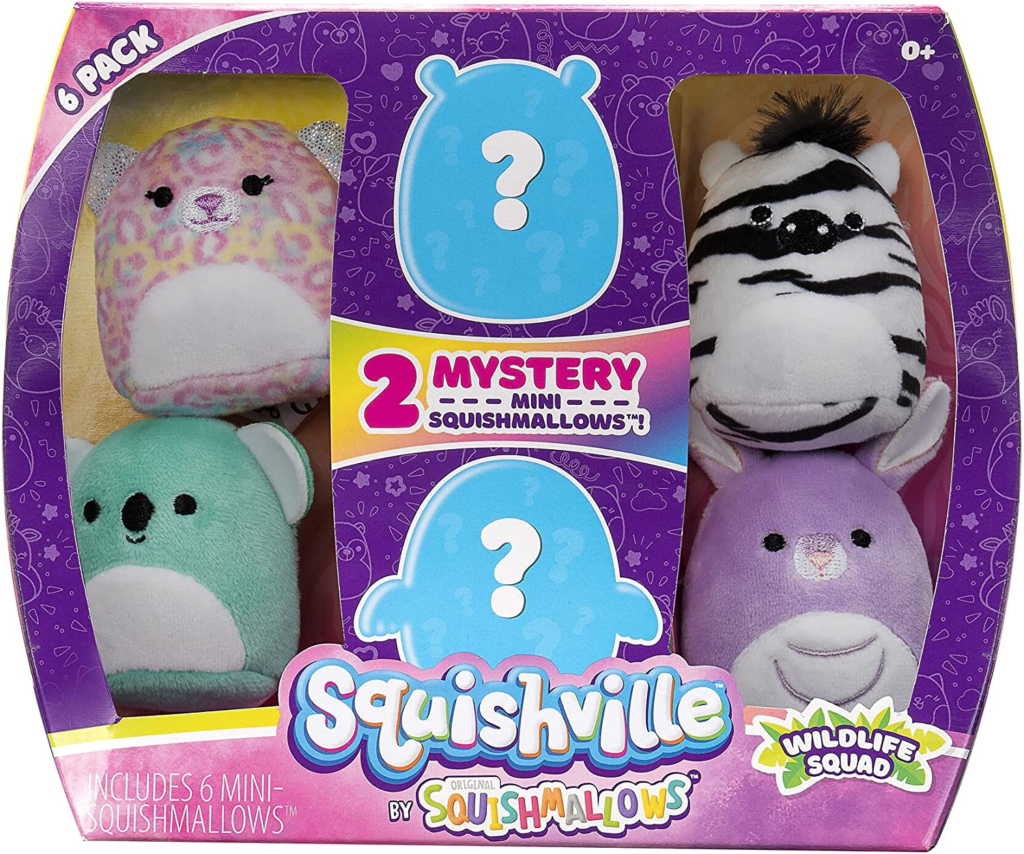 9. My kids (and let's be honest me as well) are obsessed with any Squishmallow! These Squishville Squishmallows are great as they are small and the two mystery Squishmallows are exciting for kids.
10. May need to be outside for this gift but the kids always get a kick out of launching their Foam Rocket as it shoots up higher than anyone ever expects. Easy to use for kids as they only need to be able to stomp on the launcher!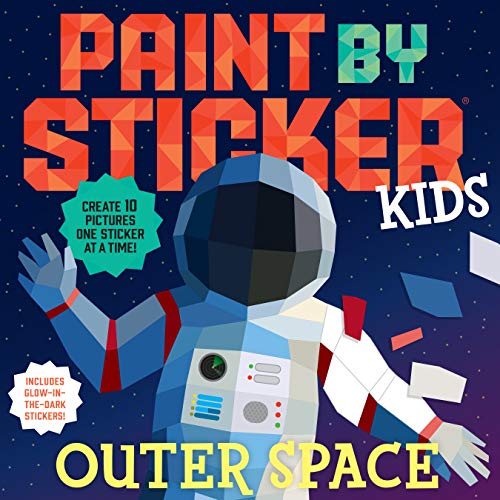 11. Paint by Sticker books are all time favorites for my kids. These are similar to Paint by Number projects from when I was growing up but use numbered stickers instead. There are many different themed books, a lot less mess than using paint or markers, and is relatively easy for younger kids.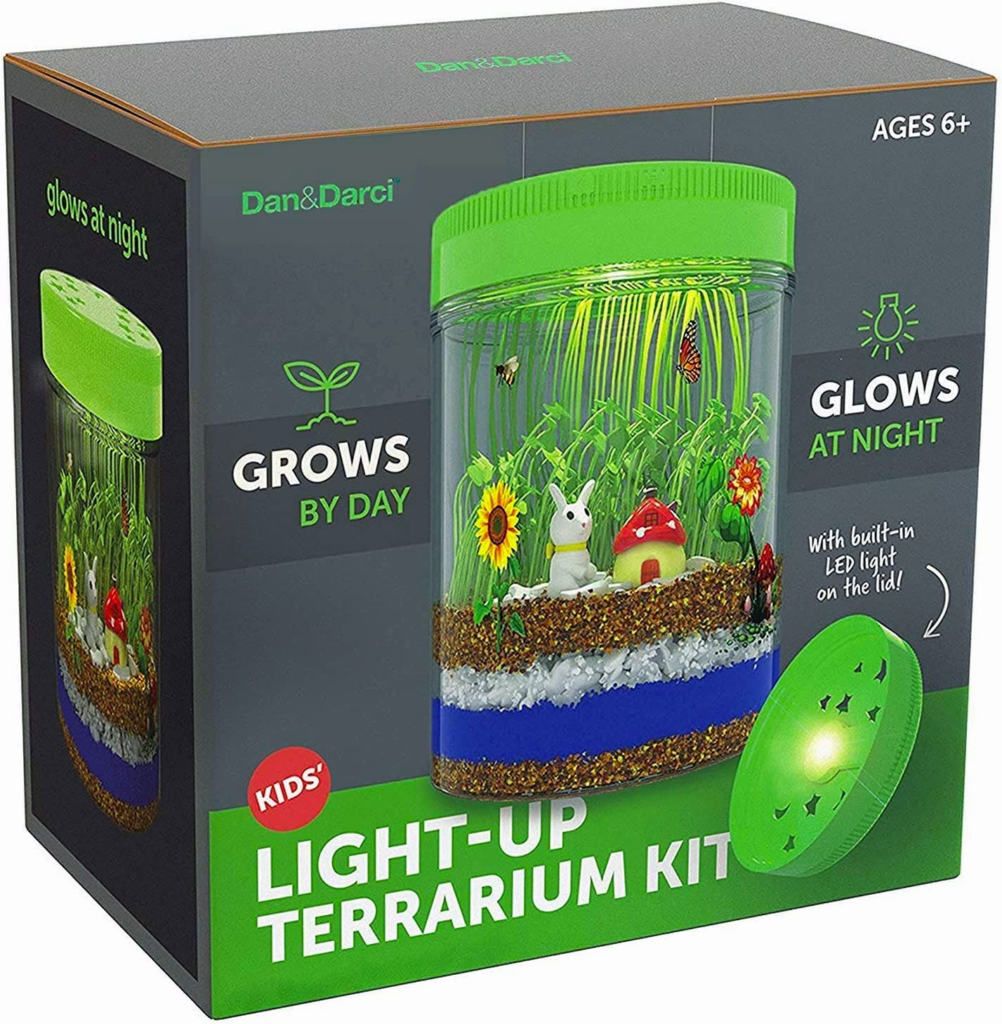 12. This Light-Up Terrarium is a great way to bring nature into the home. Kit includes everything needed to grow the terrarium, including seeds, soil, and more.
Hopefully this year's Gift Guide for Kids by Kids helped your holiday shopping. Wishing you a Merry Christmas and happy holidays!
Check out my Gift Guide for Kids by Kids from last year here.
Other Ideas for Christmas
Christmas Eve Boxes have been our family tradition for years and the kids all love it!
Check out these fun and easy Christmas Pretzel Cookies you could make for Christmas.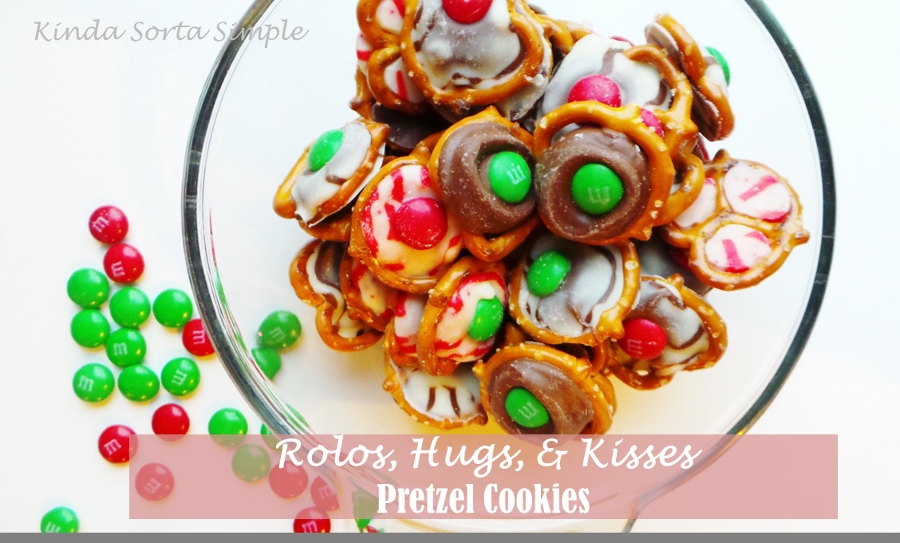 Here's a fun idea on how to showcase, and store your Christmas cards with a DIY Christmas Card Book.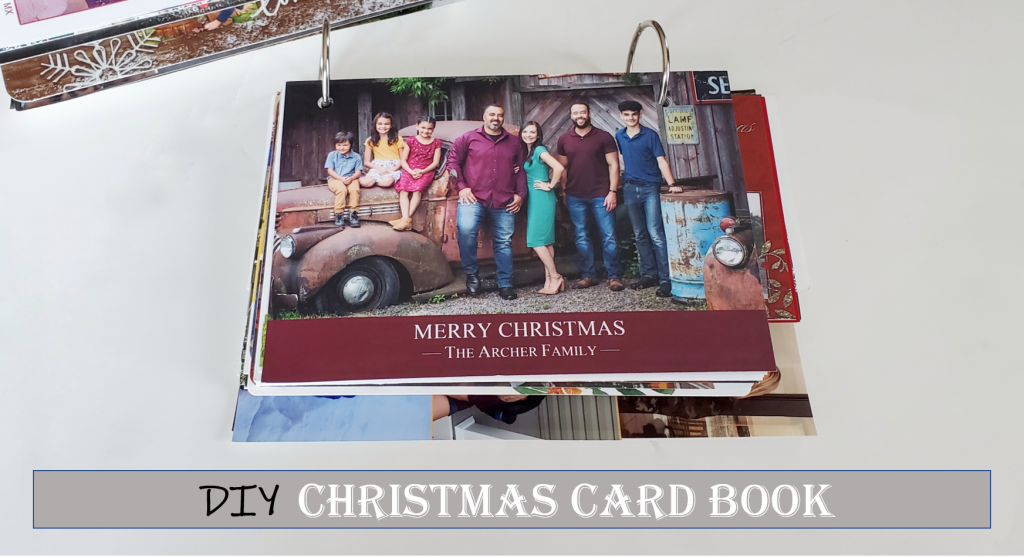 These Crinkle Cookies would be another fun cookie to include in the holiday baking.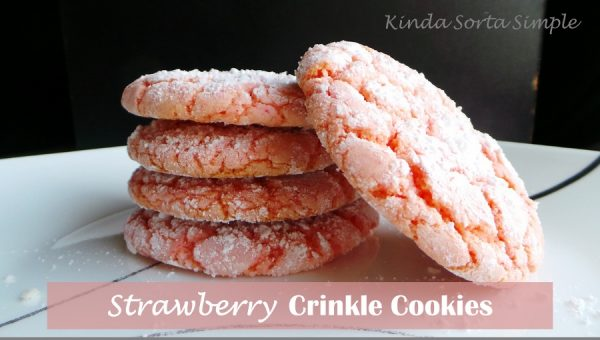 Merry Christmas, happy holidays, and hope you all are well!